The Wihan of Wat Pho Kao Ton (36)
Sing Buri
The Wihan of Wat Pho Kao Ton has been an important historical site since the Ayutthaya period. In 1765 an A.D., when Burmese troops invaded Ayutthaya and began raiding the surrounding countryside and exploiting the rural population, the people of Sing Buri became enraged and began to organize themselves into patrols to fight back the Burmese soldiers. On hearing the news of the fighting against the Burmese by the people of Sing Buri, Siamese people from all surrounding cities joined in and later established a fort at the wihan of Wat Pho Kao Ton in Bang Rachan District, Sing Buri. The fort is very well-known today as the Fort of Bang Rachan.

At the same time, the villagers invited Phra Thamachot, a Buddhist achariya, or venerable monk, from Wat Khao Nang Buat, Suphan Buri, whom the people believed to be well-versed in all magical incantations, to take up residence at Wat Pho Khao Ton.

Learning that the Thai villagers had begun to fight against the Burmese army at Bang Rachan, the Burmese commander sent troop reinforcements. Trying to attack the village seven times, the Burmese troops, led by Suki (the Burmese commander). could finally overcome the Bang Rachan people in the eighth battle. Suki, who was a Mon citizen, had been a spy for the Burmese troops. Once living in Ayutthaya, he studied all of the Thai fighting strategies and planned the Burmese attack to defeat the Thai troops. Suki planned to block the Bang Rachan stockade and attack the Thai fortified village by shooting fireballs from the Burmese camp. The Burmese soldiers would not fight with the Thai army in the open field. Although having attacked the Burmese camp many times, the Thai army never succeeded partly because they had no cannon to strike back at the Burmese.

The Burmese troops then tunneled under the ground and attacked the village by shooting fireballs from outside. The Bang Rachan village was finally destroyed by the sudden attack and the fireballs. The Burmese succeeded in overrunning the fort and massacring the inhabitants within.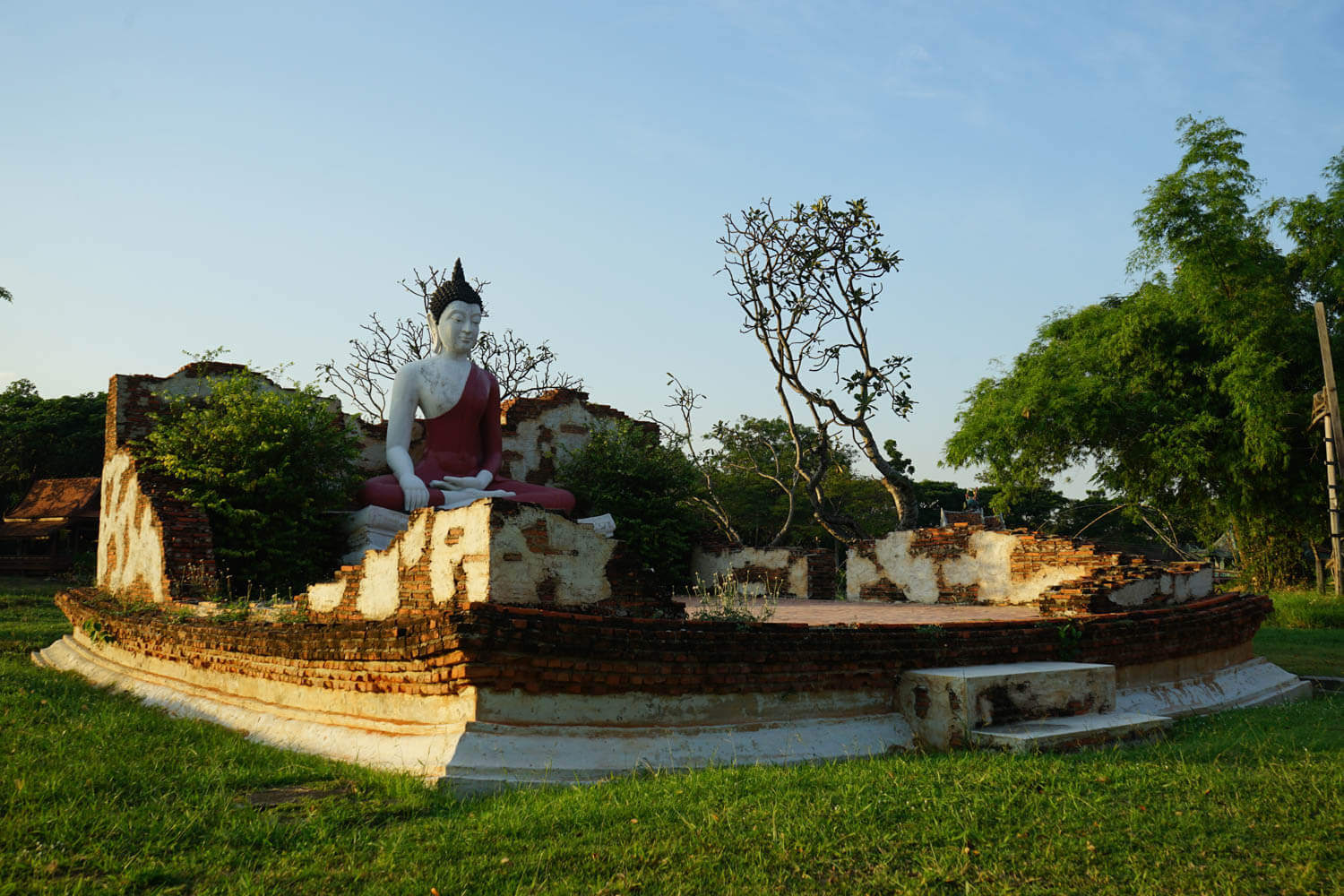 Location The Wihan of Wat Pho Kao Ton (36)
Nearby Sites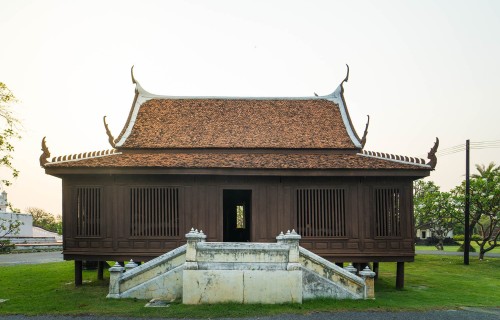 A Monk's Residence (34)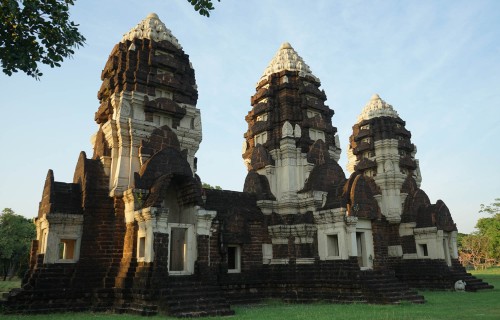 Prang Sam Yod (35)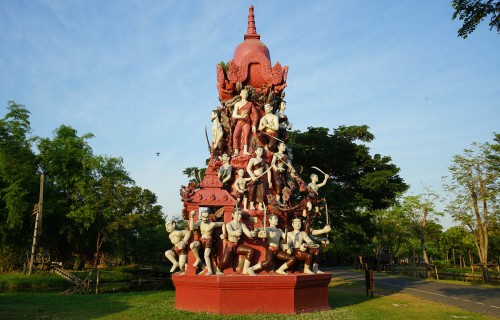 The Courage of the People of Bang Rachan (37)