The Wihan at Wat Phra Si Sanphet (25)
Ayutthaya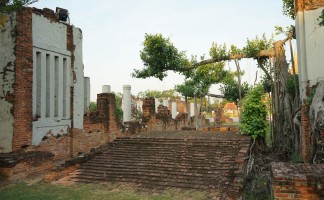 The wihan is located within the grounds of a royal monastery Wat Phra Si Sanphet which is situated within the old Grand Palace of Ayutthaya. The structure consists of a large room made of brick and bonded with plaster. It was built in 1499 A.D during the reign of King Ramathibodi II (1491-1529 A.D.) of Ayutthaya to house the golden standing Buddha image, namely Phra Si Sanphet. The statue is gilded with a total of 346.5 kilograms of fine gold. It had been the principal image of Ayutthaya until in 1767 A.D. when the Burmese troops invaded Ayutthaya and burnt the statue down. The Burmese soldiers took back the precious metal. All that was left was a shapeless lump of bronze. The wihan or the assembly hall was also destroyed
.

When the statue was discovered by King Rama I, it could hardly to renovate. Consequently, the king brought the remains back to Bangkok and had interred them in a 'chedi', specially built for the purpose, in the area of Wat Pho and named the chedi, Phra Chedi Si Sanphet Dayan.

The scaled model of the Ayutthaya assembly hall at The Ancient City has been reconstructed to show the structure of the traditional Thai wihan which once housed a presiding Buddha image and its present dilapidated condition. The structure is smaller than its original size by one-half.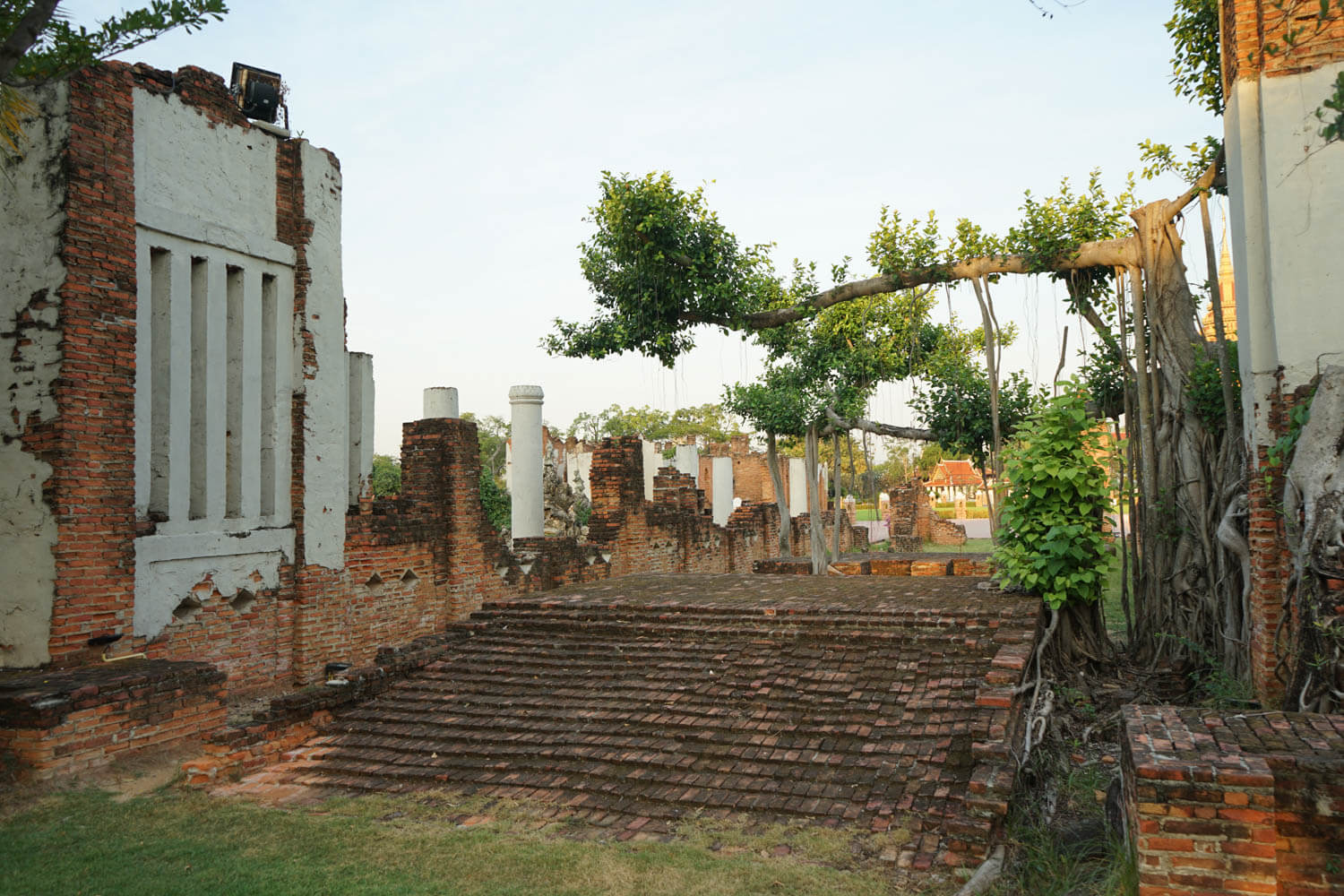 Location The Wihan at Wat Phra Si Sanphet (25)
Nearby Sites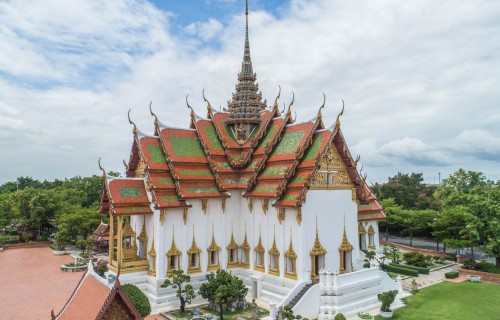 Dusit Maha Prasat Palace (23)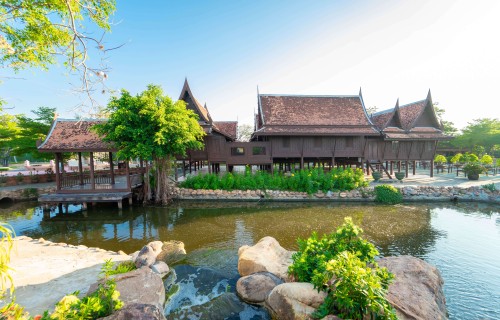 Rattanakosin Dwelling (24)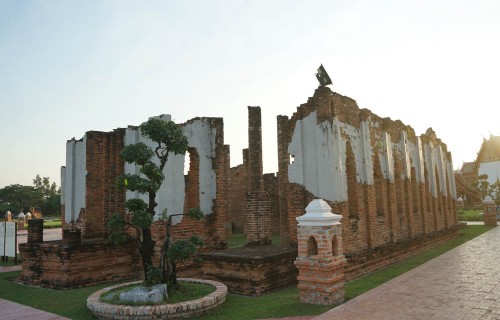 The Chom Thong Palace Hall (26)