The Prang of Wat Chulamanee (41)
Phitsanulok
The stone tower or prang of Wat Chulamanee is located in Wat Chan District, Phitsanulok Province. The prang dates back to the Lop Buri period (around the 13th century A.D.). The monument was made of laterite and raised on a three-tiered basement. Both the tower and the basement have 
re-entrant angles at each corner. The basement is reached by staircases on all four sides

The tower has four entrances. However, three of them are false.The frontal door is the only real entrance which leads to the room inside the tower and is reached by three staircases. According to the chronicle, once King Dhammatrai Lokanat got tired of his divine kingship, he left Si Satchanalai for O-khaburi(or Phitsanulok) and became ordained. After the ordination ceremony, his relatives led by King Kroprat kept part of his hair in a golden chest. Then, King Kroprat had a temple and a prangbuilt to house the hair of King Dhammatrai Lokanat. The temple has been known as Wat Chulamanee ever since. The prang was restored during the Ayutthaya period. Between 1448-1488 A.D., the king of Ayutthaya, King Barommatrai Lokanat, established a temporary capital in Phitsanulok to enable him to guard against the threat of invasion from the northern region,Chiang Mai, the capital of the Lanna Kingdom, which was ruled by King Tilokarat. While in Phitsanulok, King Barommatrai Lokanat ordered Wat Chulamanee to be rebuilt. He was ordained at the temple and stayed there for eight months. The stucco motif on the prang is believed to have been renovated during this time.

Muang Boran has constructed a model of the Prang of Wat Chulamanee by making it at one-half scale.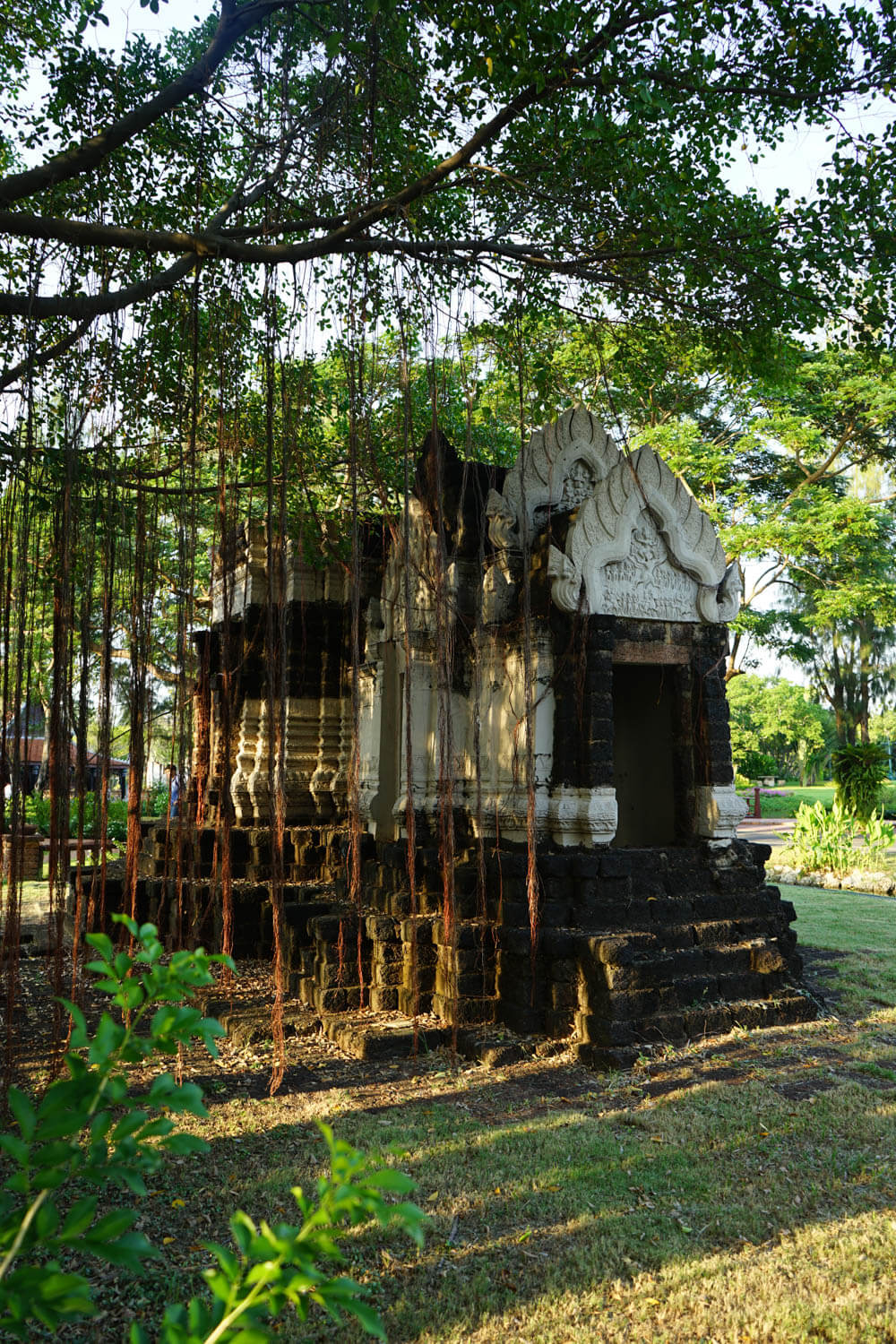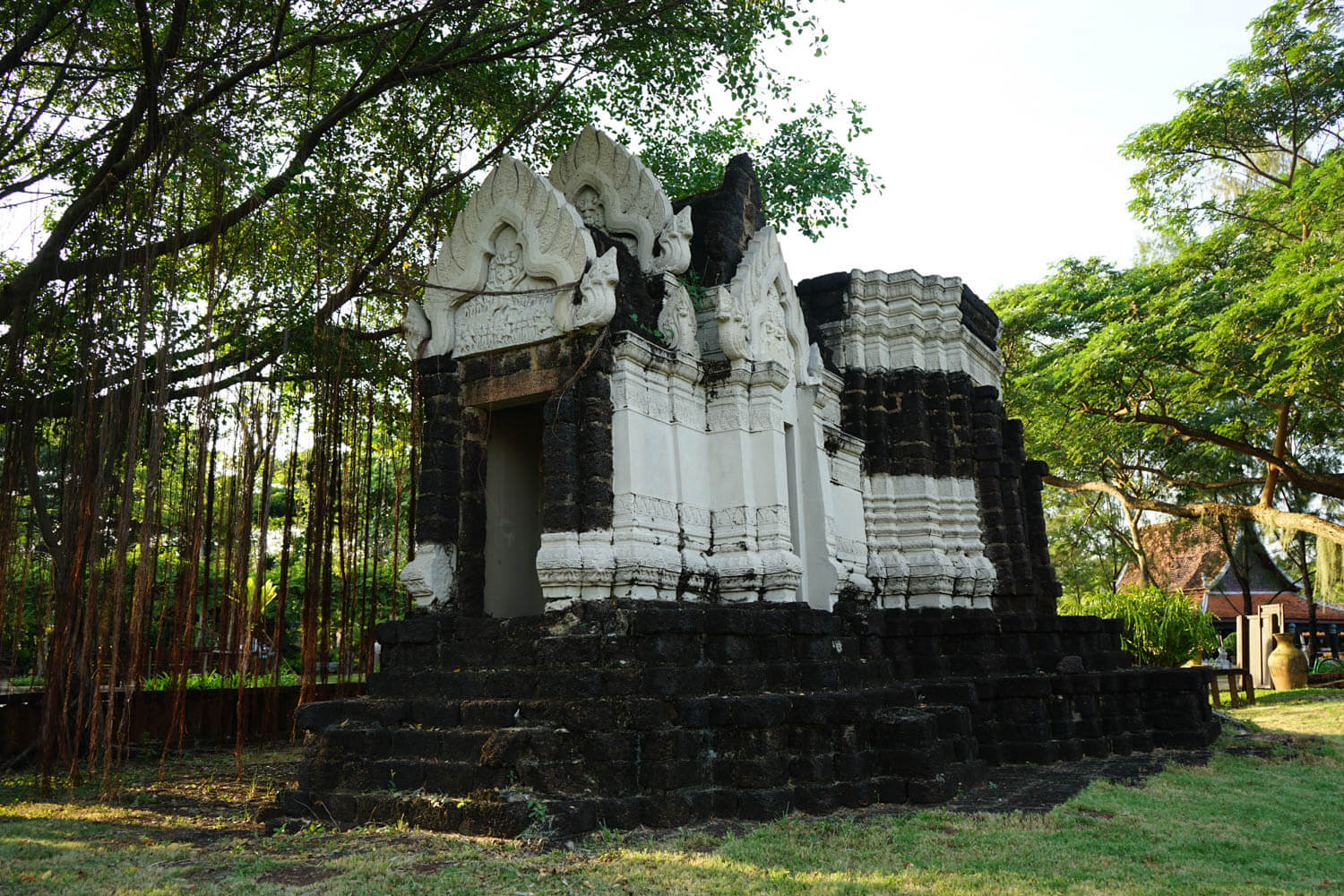 Location The Prang of Wat Chulamanee (41)
Nearby Sites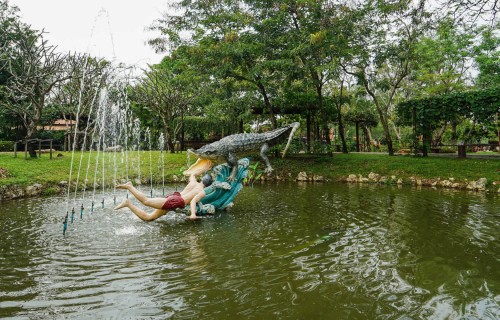 The Krai Thong Garden (40)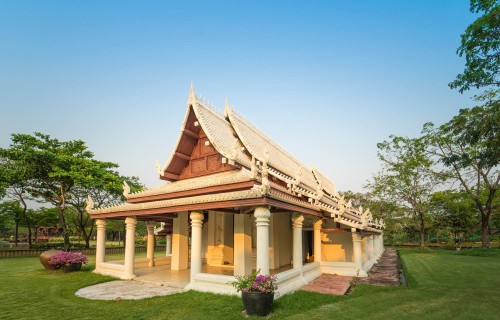 The Sukhothai Wihan (42)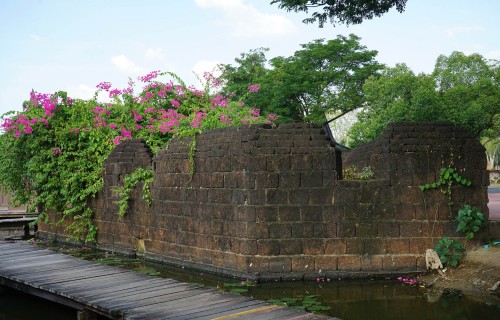 The Fortified Wall around Kamphaeng Phet (44)