The Fortified Wall around Kamphaeng Phet (44)
Kamphaeng Phet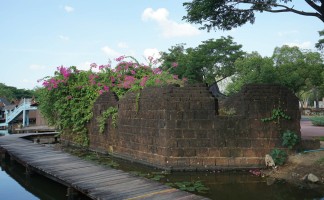 Ancient Kamphaeng Phet,situated on the banks of the Ping River, stands opposite to Nakhon Chum, an ancient city. Both towns developed together and became twin cities. Traces of Sukhothai art can still be found in both in both cities.

In the Ayutthaya period, Kamphaeng Phet, orisinally called Mueng Chakangrao, was an important military headquarters of Sukhothai in the south; especially during the wars between Sukhothai and Ayutthaya. The city was used by both Kingdoms as a point from which to enter the other's territory.

During one of the many wars between Sukhothai and Ayutthaya, King Li Thai of sukhothai used Kamphaeng Phet as a base and personally directed operation from there.

Despite both cities being constructed during the Ayutthaya period, the Kamphaeng Phet fortified citu walls were made of laterite, unlike other Ayutthaya cities of which the walls were normally built of brick. It is believed that the lterite was local natural scattered in the area. Other historical monuments discovered in Kamphaeng Phet are also built from laterite blocks such as Wat Chang Rob, wat Phra Non, Wat Phra Keaw and Wat Maha That.

The fortified wall of Kamphaeng Phet at Muang Boran is smaller than its actual size by three-fourths. It is modeled after the fort of Chao-In which still exists in much batter condition than other city walls in Thailand most of which have deteriorated.

Surrounding the walls is a wide and deep moat. There are eight fortified posts along the walls. Seven of them are built into the wall while projecting out from it. The eghth port is by the drawbridge and stands of from the wall. Along the top of the movement. Beneath the battlements are square openings through which guns could be fired. The town has altogether eight gateways.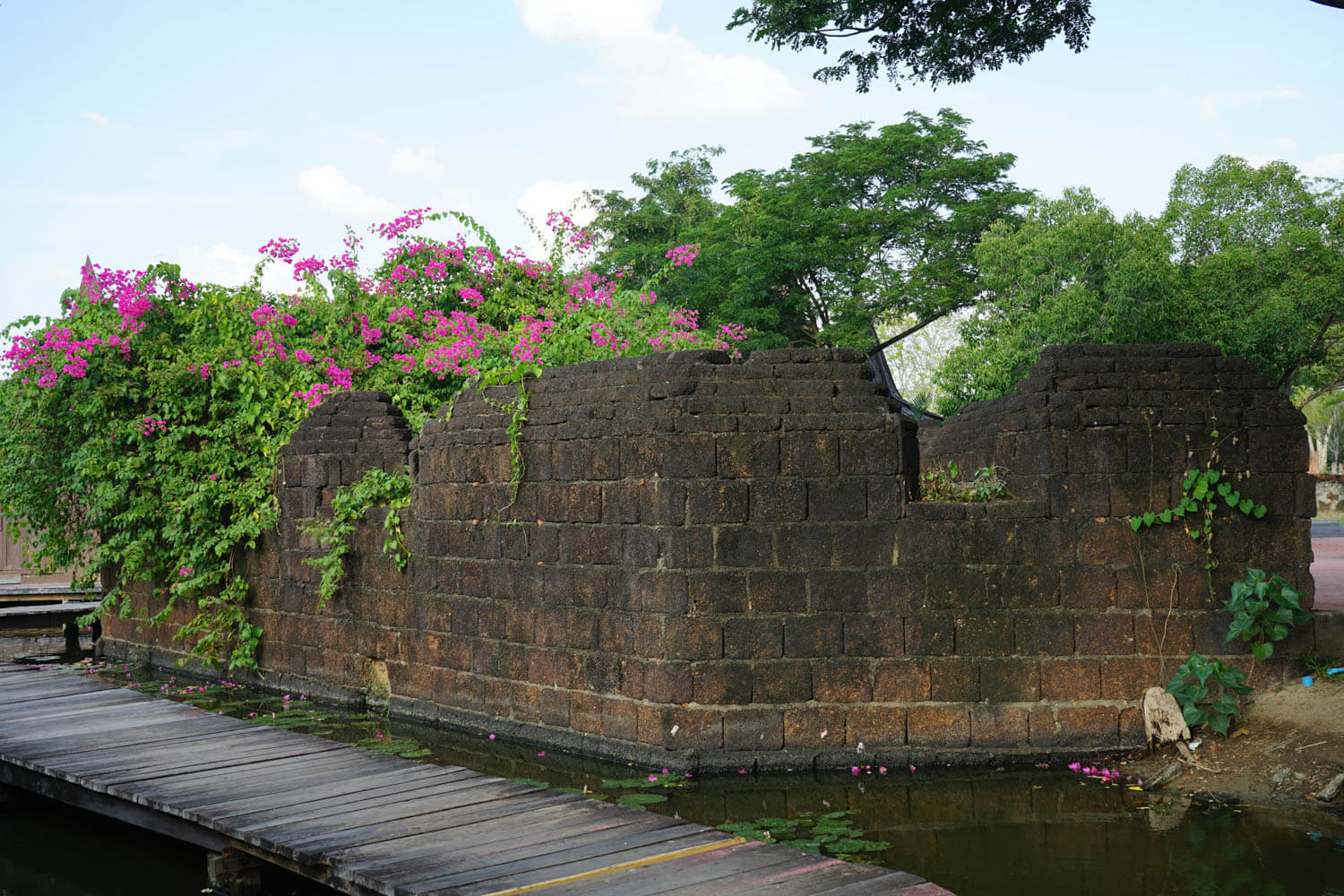 Location The Fortified Wall around Kamphaeng Phet (44)
Nearby Sites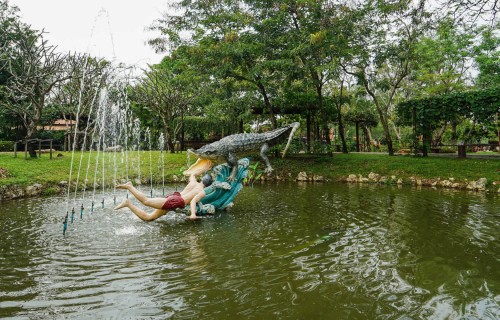 The Krai Thong Garden (40)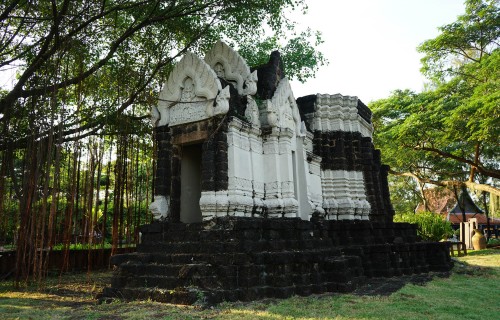 The Prang of Wat Chulamanee (41)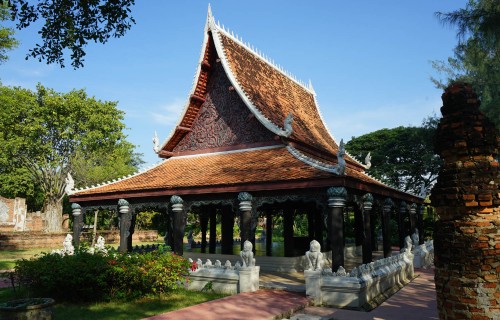 The Bench of Public Appeals (48)