The Dvaravati House (18)
Nakhon Pathom
The Dvaravati House at The Ancient City is modeled after Ruean Thap Khwan, located in the Sanam Chan Palace in Nakhon Pathom Province.

The traditional Thai house was built by Phraya Wisawakam Prasit (Noi Phuengsilp). The house is a group of eight house units facing onto a common open-air verandah or raised court. Each unit has specialized functions: a chapel, bedrooms, a day room and a bird-room. The elaborate multiunit dwelling evidently belonged to a well-to-do family, probably of nobility.

The building is notably a Dvaravati house; the gables and the roof were made similar to the finial of the gables of a DvaIavati palace executed on a carved stone slab found at Muang Fa Daed Song Yang in Kalasin Province, where Dvaravati art had flourished for a period of time.

The constrtiction of the house had amazingly followed traditional construction procedures. This Thai style house was constructed by using traditional technology, without high~ technological tools, the builders used only a knife, 21 chisel, a mortise, a tenon joinery and wooden pins to lock the timbers into place and eventually form the splendid Thai house. They finally constructed a house with a paneled wall which is normally known as Ruean Khrueng Sub.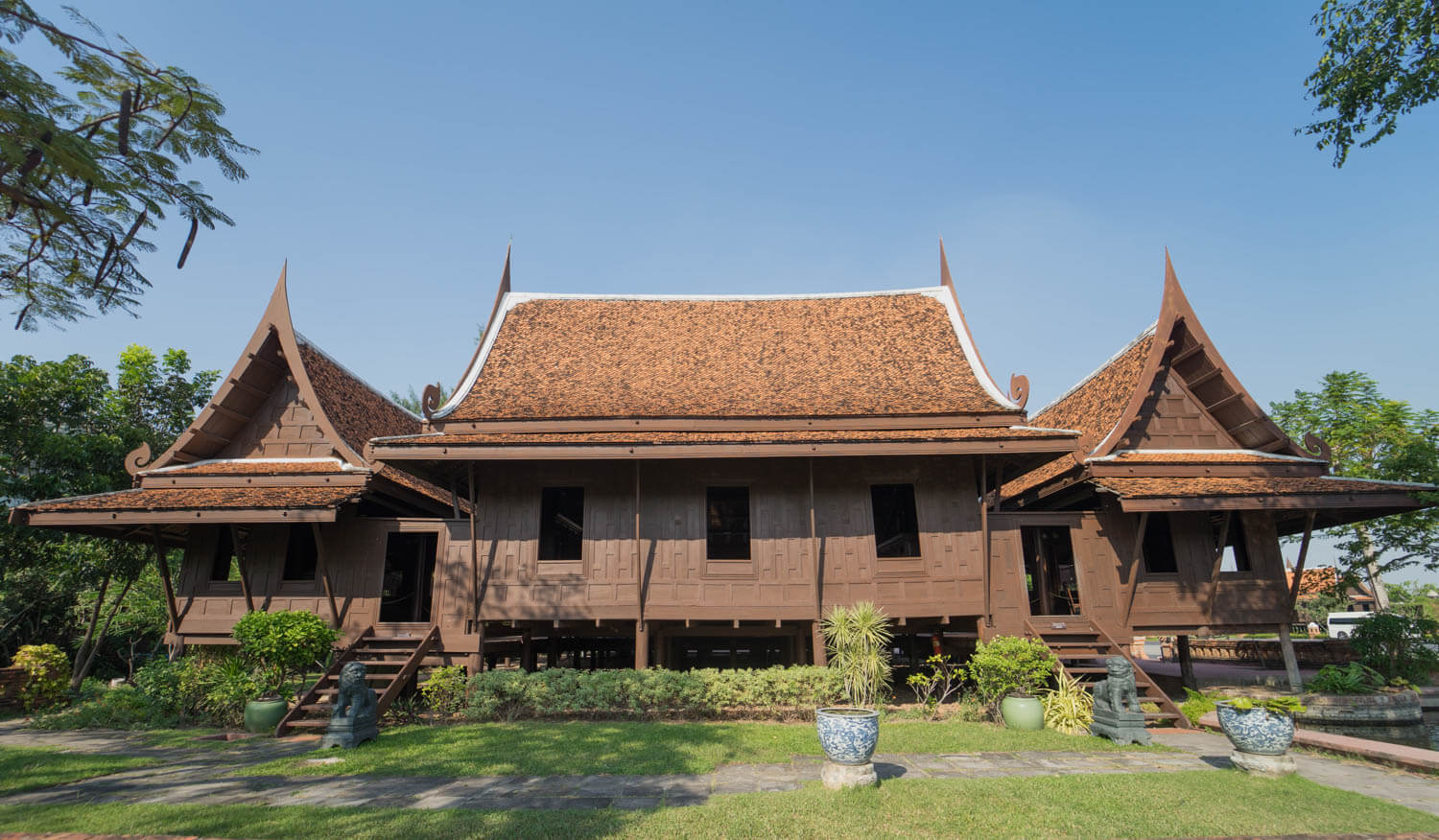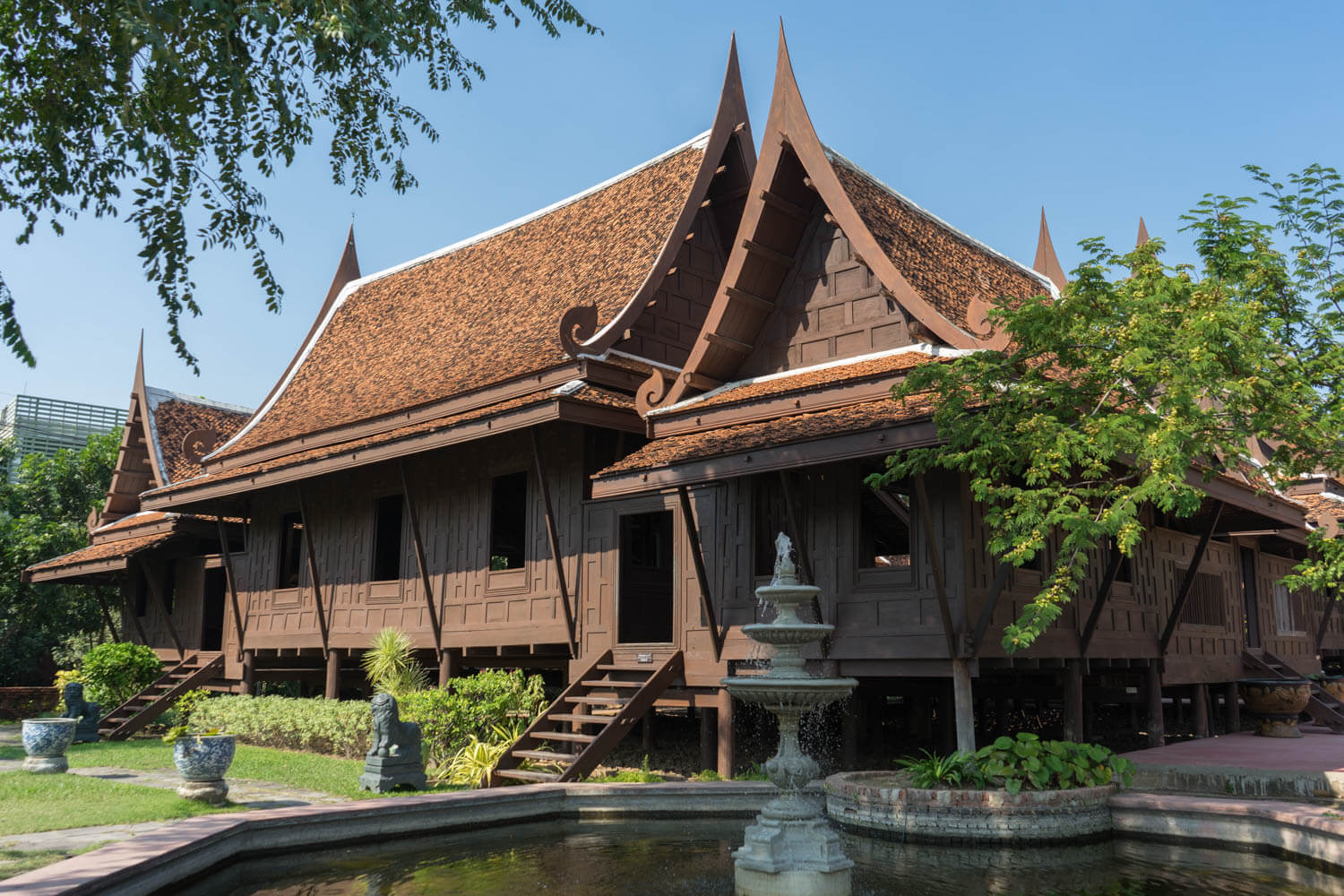 Location The Dvaravati House (18)
Nearby Sites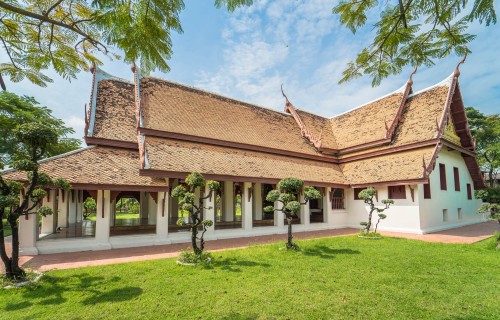 The Audience Hall of Thon Buri (16)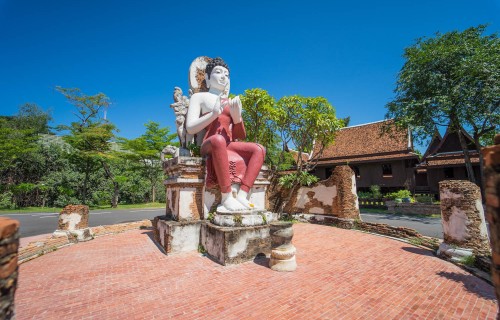 The Buddha Image of Dvaravati Period (17)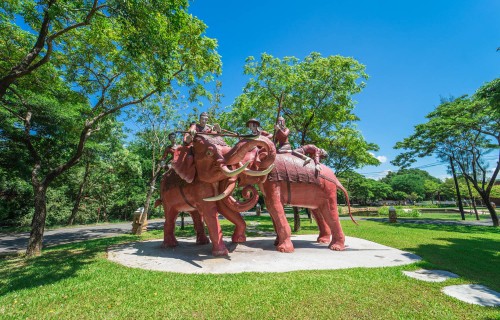 The Great Battle of Yuthahathi (20)