The Buddha Image of Dvaravati Period (17)
Nakhon Chai Si, an ancient city, is located in Nakhon Pathom city was presumably the most important city of the Dvaravati period which dominated central Thailand. A large number of religious monuments discovered here have shown the unique artistic style inspired by Hinayana Buddhism, which predominated in the kingdom at that time. The unique art style found in Dvaravati became known later as Dvaravati civilization. The profound influence of Dvaravati art can be seen from many historical religious monuments in the central region ,the south,the north and the northeast of Thailand.

One of the outstanding characteristics of Dvaravati civilization is gigantic Buddha images in the teaching posture-seated with his feet resting on the floor. Four are presently found in Thailand and housed in four different places: the ordination hall at Phra Pathom Chedi Monastery; the platform south of the chedi; the National Museum, Bangkok, and the Chao Sam Phra Ya National Museum, Ayutthaya Province.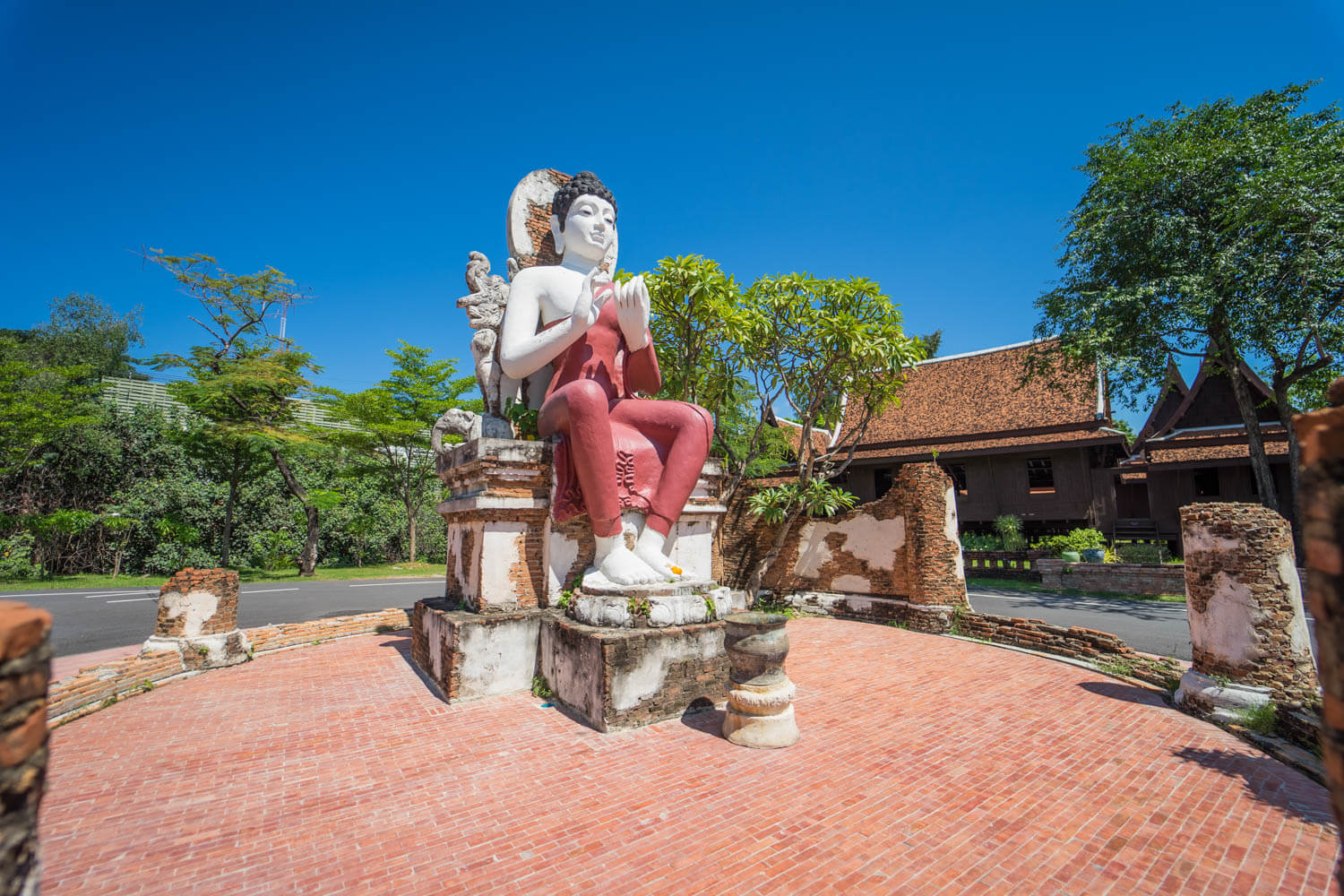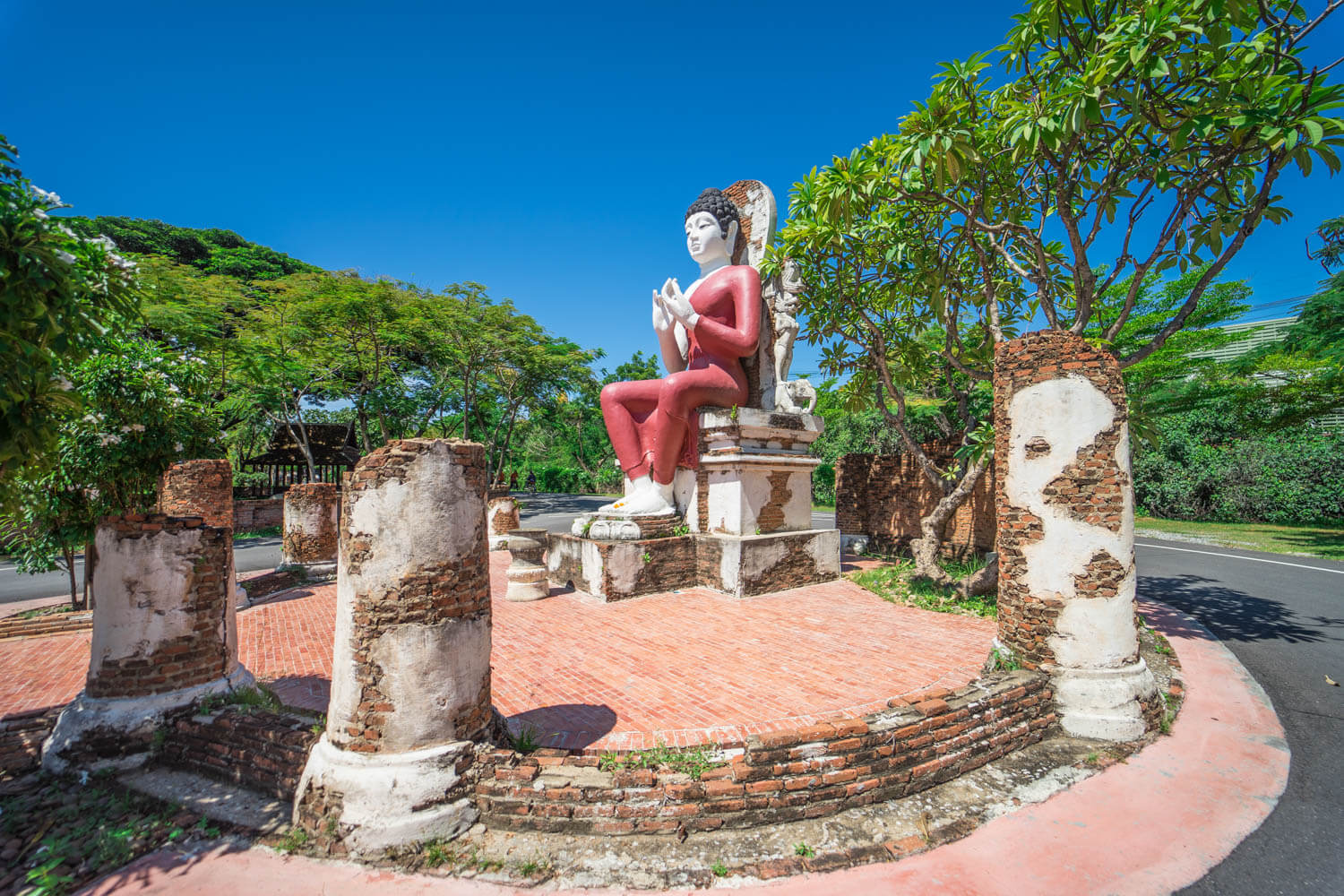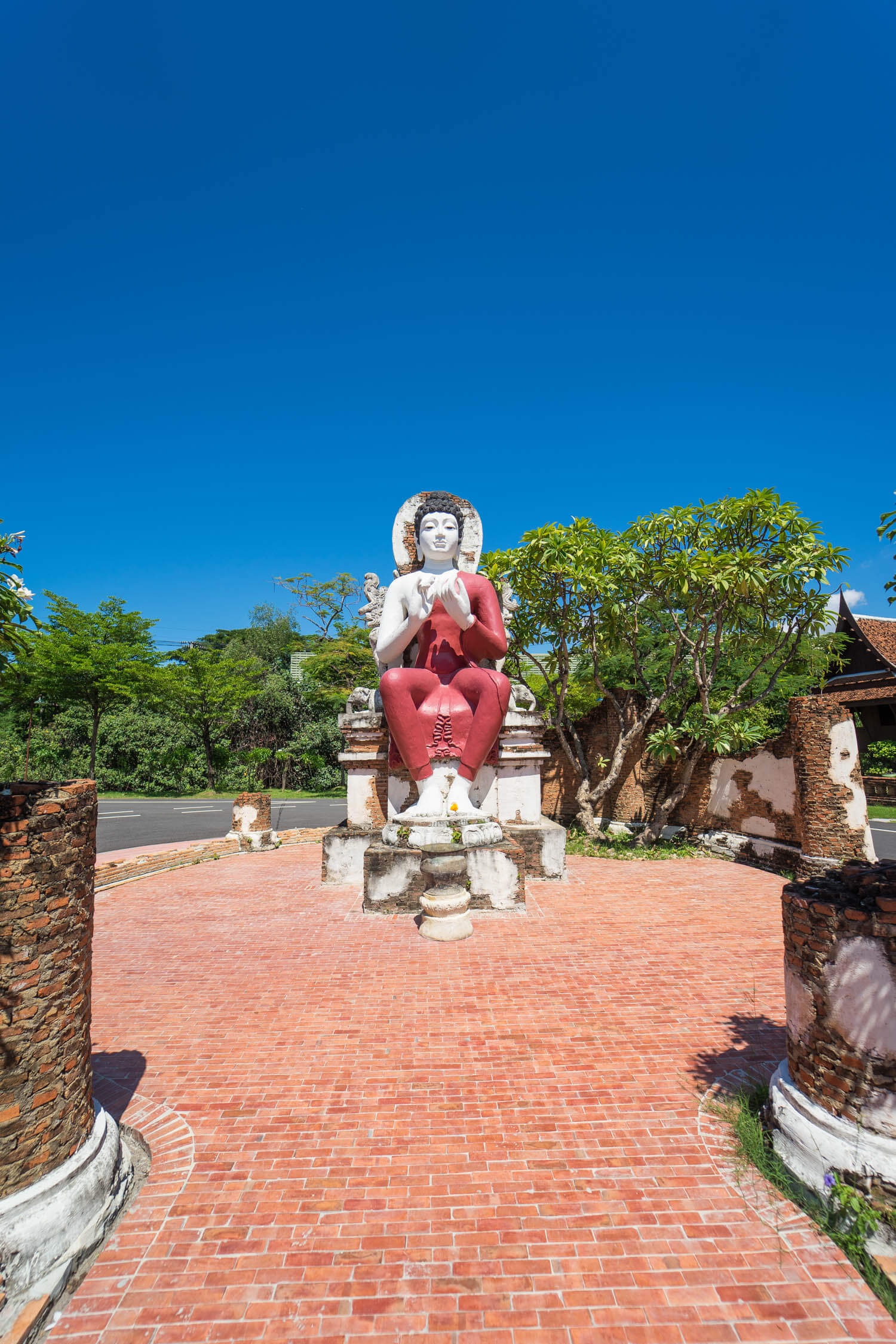 Location The Buddha Image of Dvaravati Period (17)
Nearby Sites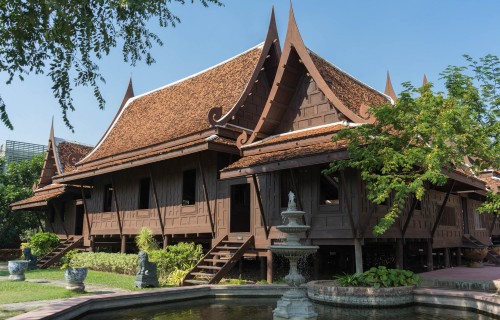 The Dvaravati House (18)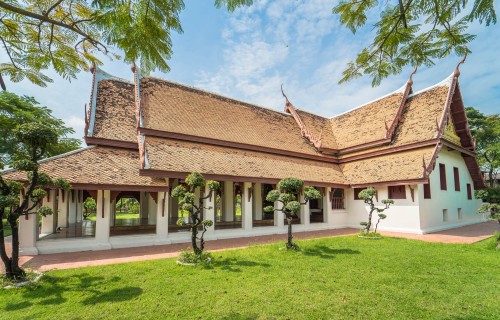 The Audience Hall of Thon Buri (16)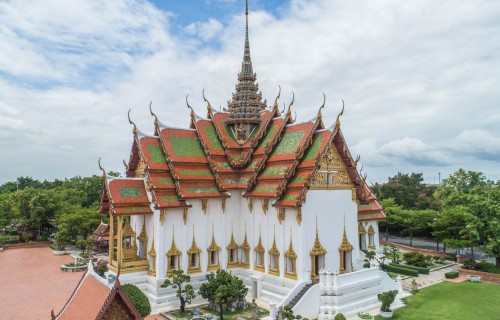 Dusit Maha Prasat Palace (23)