The Audience Hall of Thon Buri (16)
The Audience Hall or the former hall of the Palace of King Taksin now functions as the Headquarters of the Navy. It is a one-storey Thai style building with three wings and a multitiered roof. The audience hall is composed of two abutting brick and plaster buildings. The first frontal structure is the audience hall or Thong-Phra-Rong proper. The hall is roofed with porcelain tiles. The brick floor where the courtiers sat is raised one step above the ground. The throne from which the king made his pronouncements is a stepped wooden moonstone raised 1.20 meters high with 2 flanking staircases.

The second building is normally called the Lateral Hall of Phra Thi Nang Khwang which formerly served as the king's private quarters. The floor is made from timber planks. The walls of the king's bedchamber in the audience hall at Muang Borarn are covered with murals painted by Mr. Kraisorn Srisuwan and his company. The story is depicted from the chronicles telling Thai history during the fall of Ayutthaya in 1767 A.D. and the establishment of Thon Buri, the new capital.

The interior decoration and furniture has preserved a Chinese atmosphere. Visitors may be impressed with the historical activities and achievements of the king portrayed in the throne hall.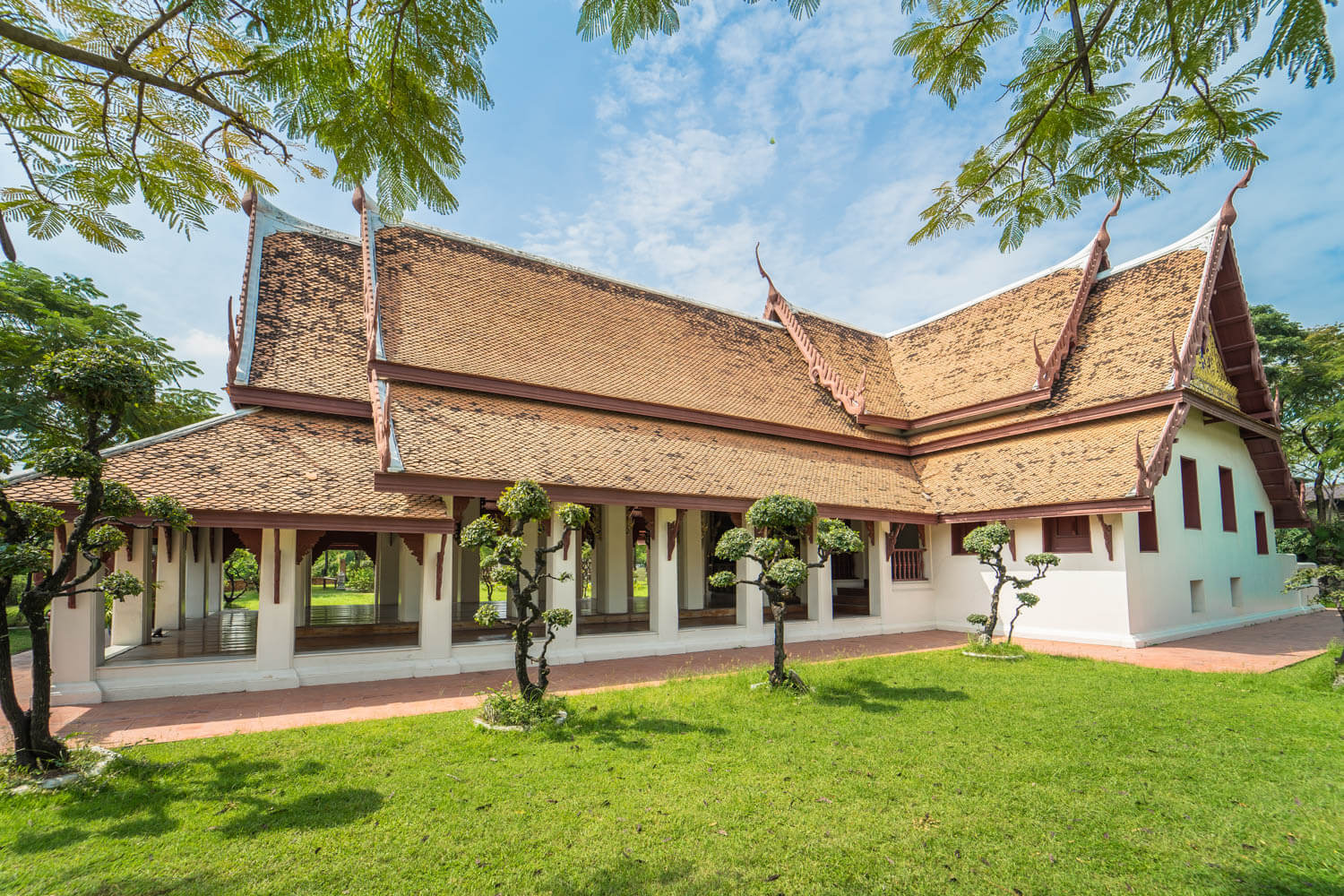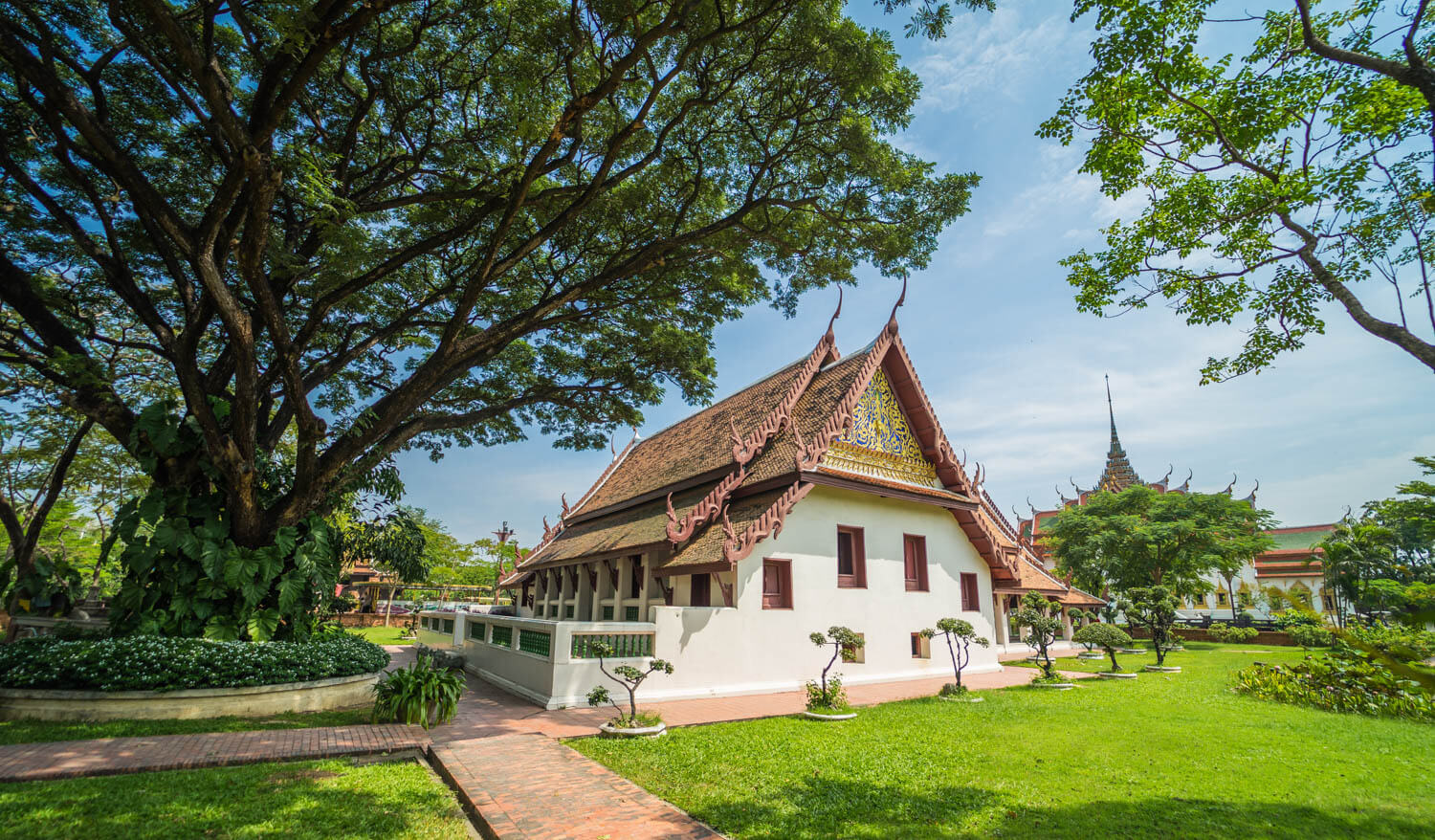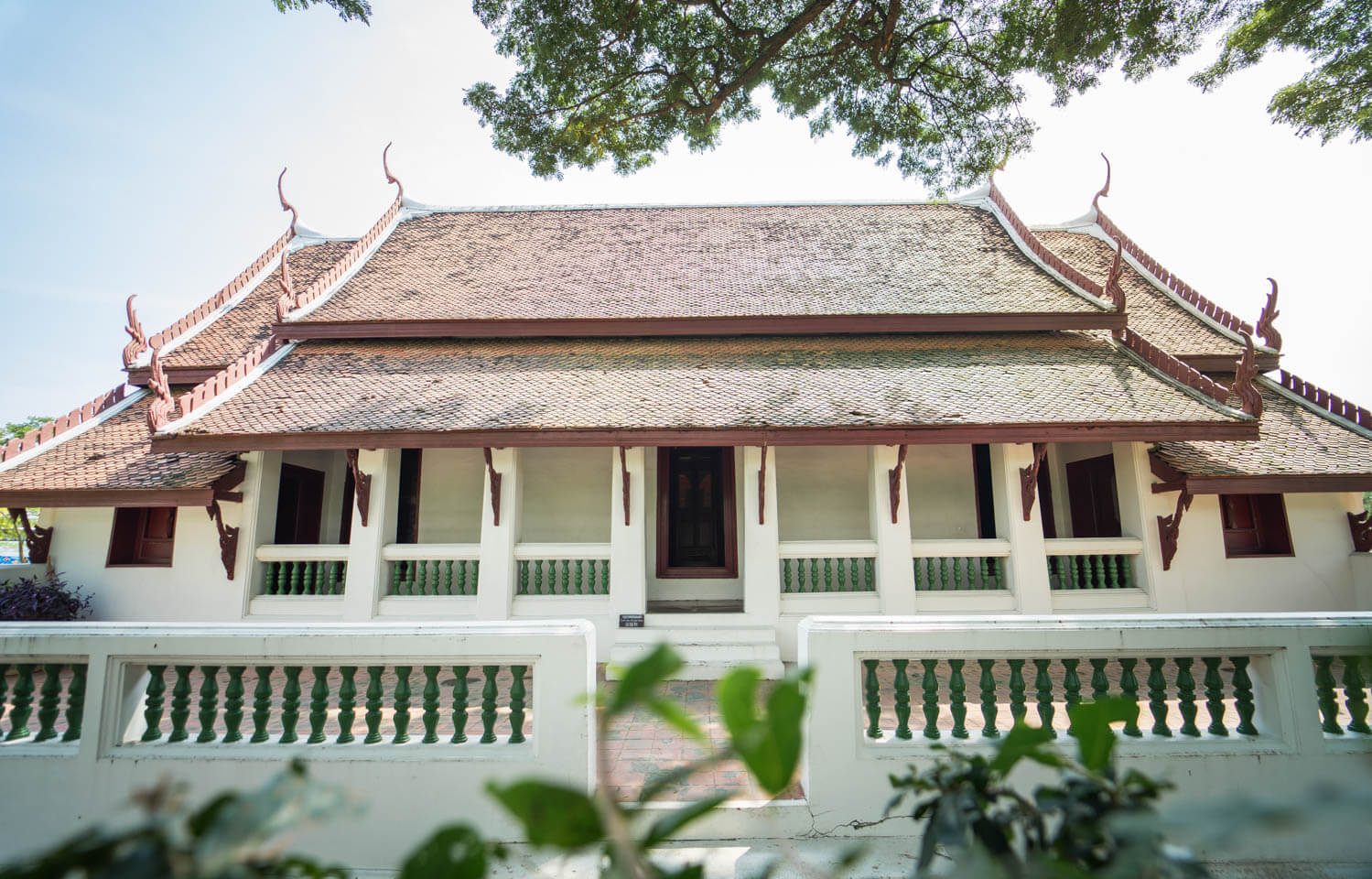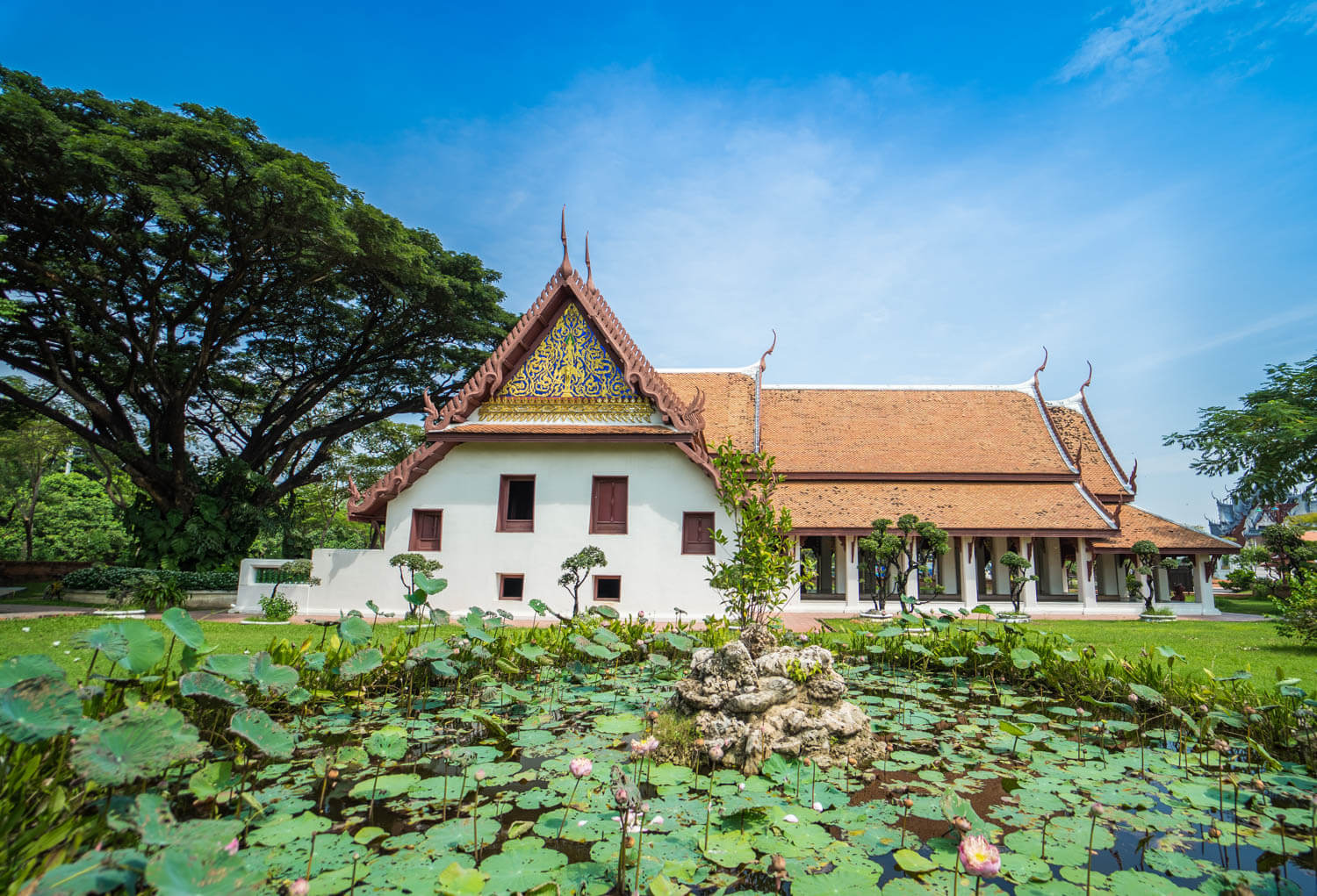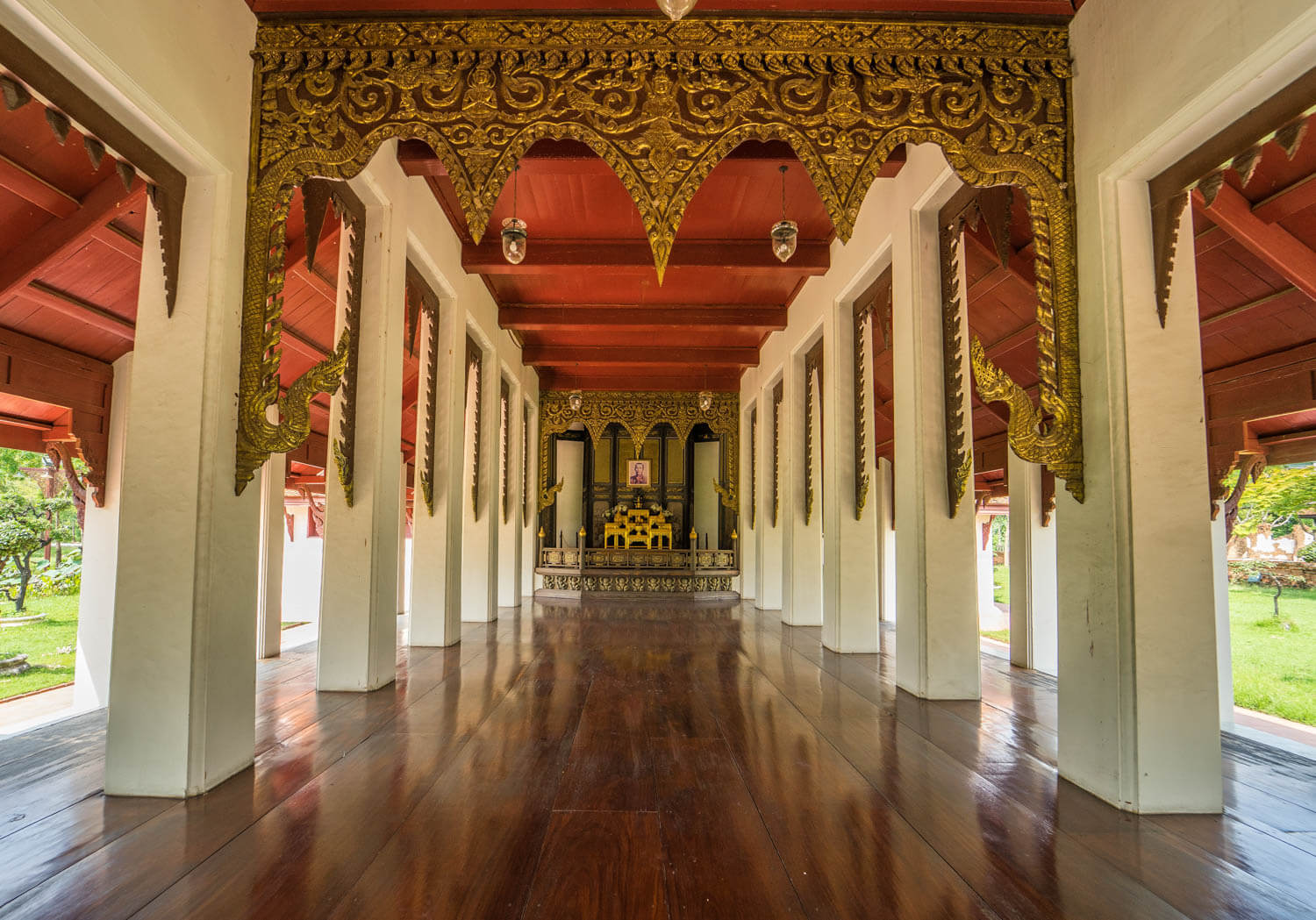 Location The Audience Hall of Thon Buri (16)
Nearby Sites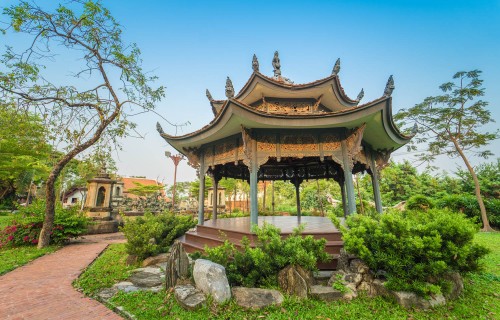 The Palace Garden (15)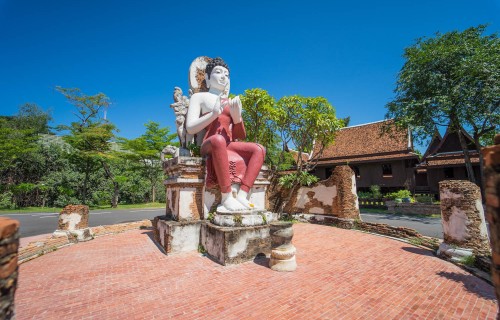 The Buddha Image of Dvaravati Period (17)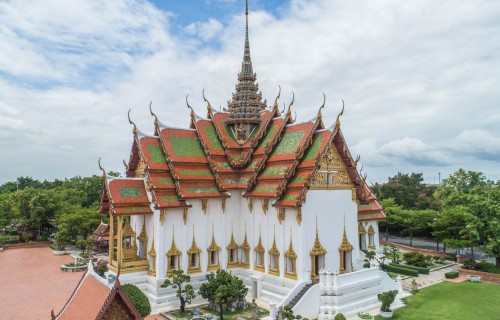 Dusit Maha Prasat Palace (23)