Performing the 80 postures of the yogi is a form of the ancient Thai medical treatment that has been studied and practiced for generation. The instructions, initiated in the reign of King Rama Lil, were recorded in Thai books. It griller with the writing this sculptures of the yogi were also executed. Exhibited at Khao MO (a mountain replica) in Wat Pho ( Wat Phra Chetuphon Wimon- mangkalaram), the status can still be seen even today. All ancient knowledge recorded in the temple is expected to be very itset1 for the people of subsequent generations The yogi treatment procedures are also recorded in the form of murals as we can see Today at Wat Matchimawat. Songkhla Province.

lgnored by The public, the useful instructions are nearly forgotten and may even vanish from Thai society. Hence, considering its importance. muang Boral, after gathering all useful inflammation, has reconstruction the complete models of 80 yogis performing 80 different postures on the field outside the sala.

The full description of each posture is recorded on the Wall inside this pavilion. This is intended to be the knowledge center for medical study for people in the future.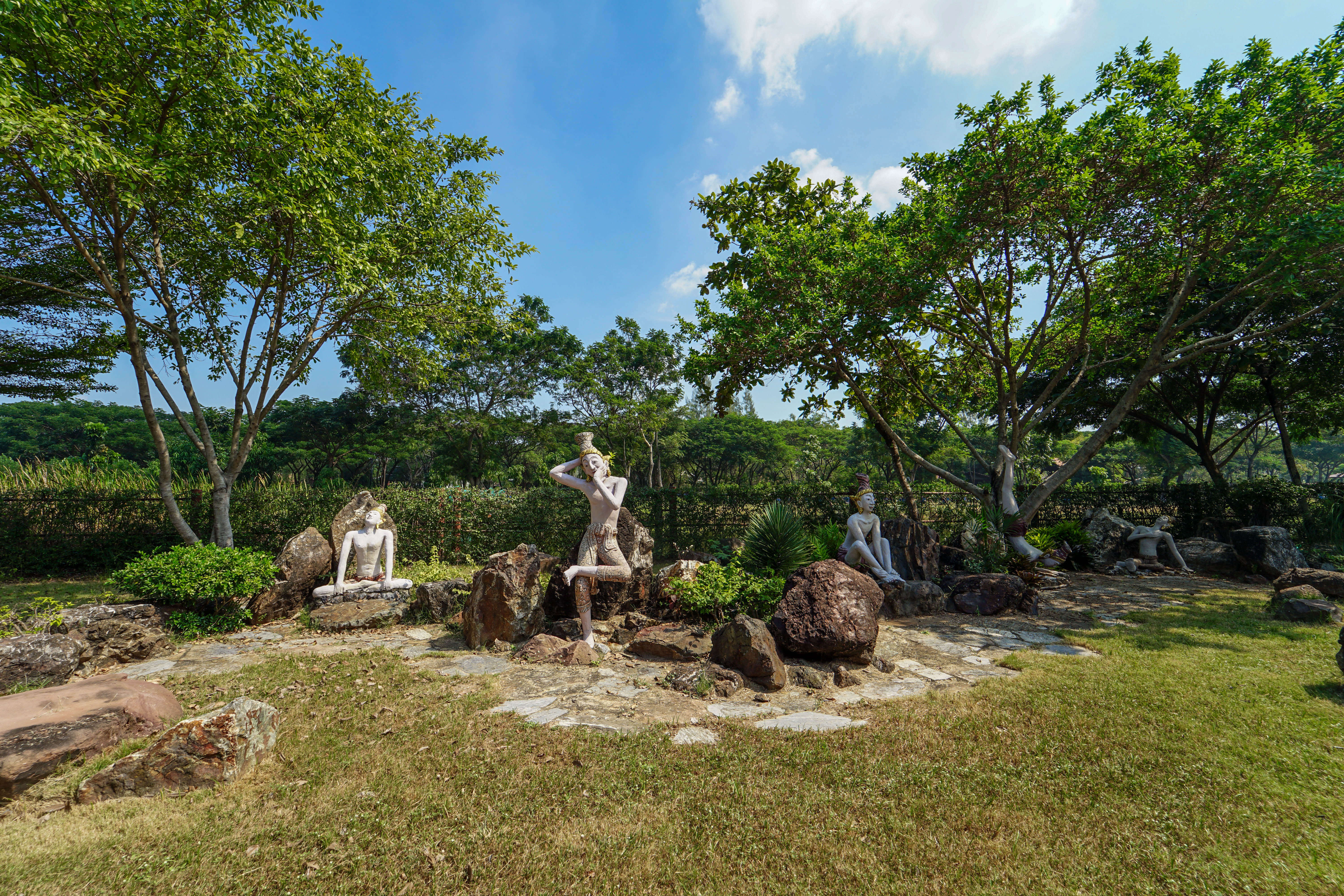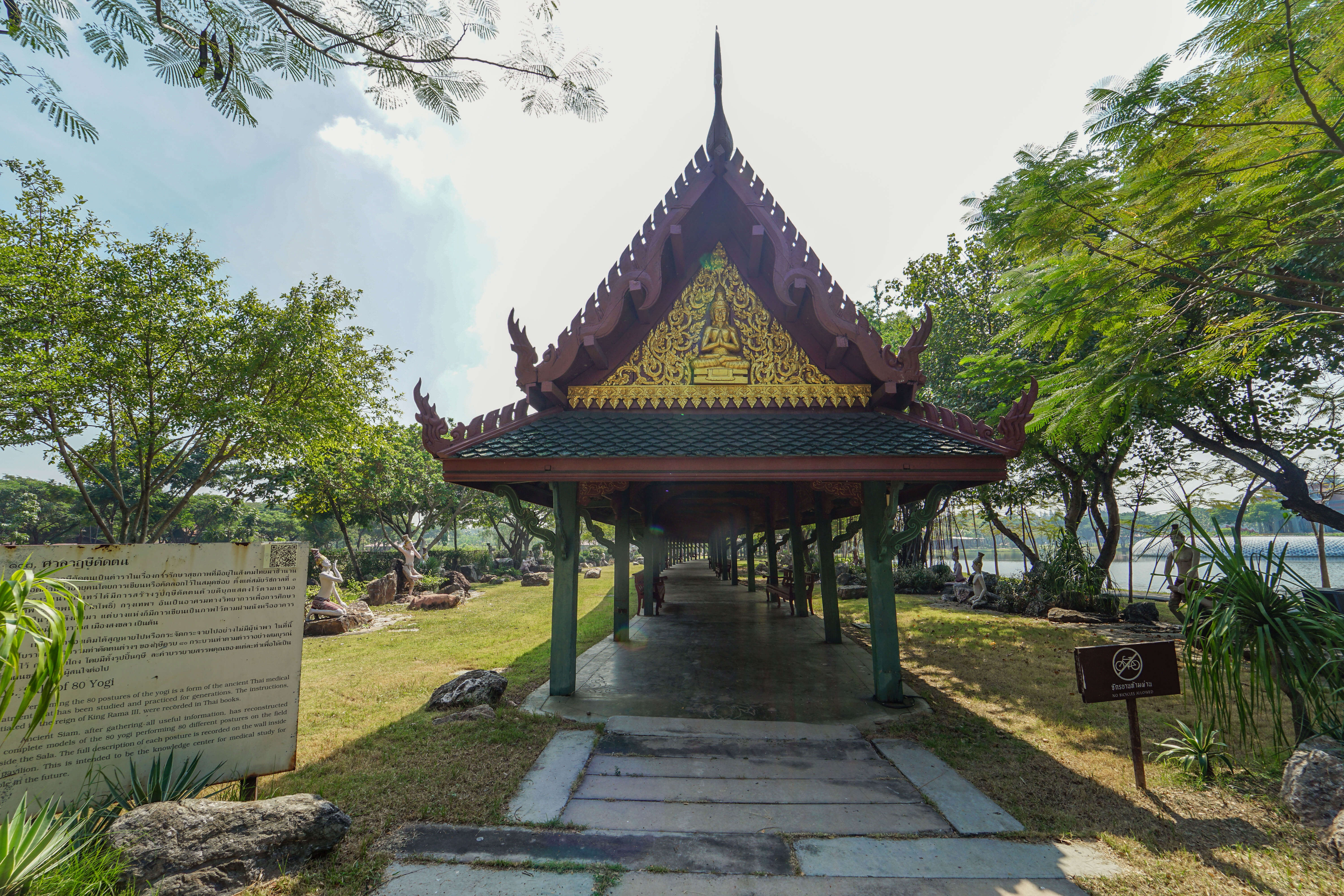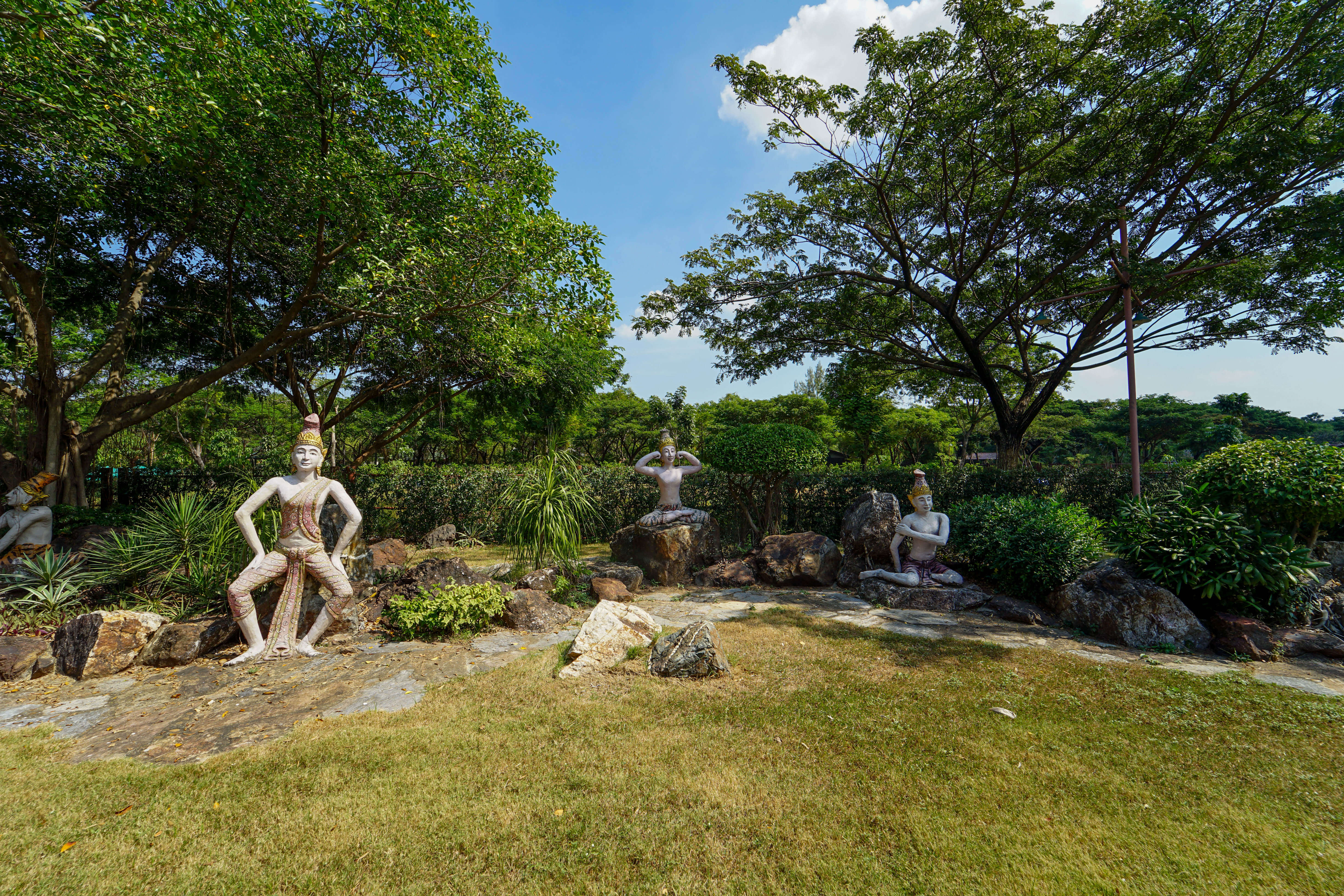 Location Sala of 80 Yogis (103)
Nearby Sites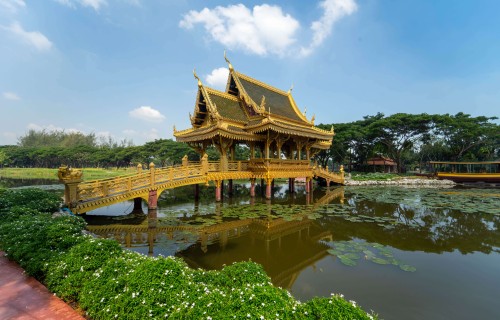 Sala of Ten Reincarnations (100)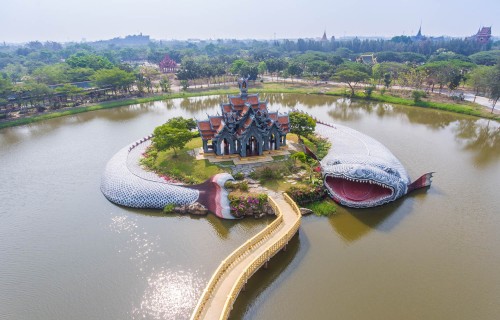 Sumeru Mountain (102)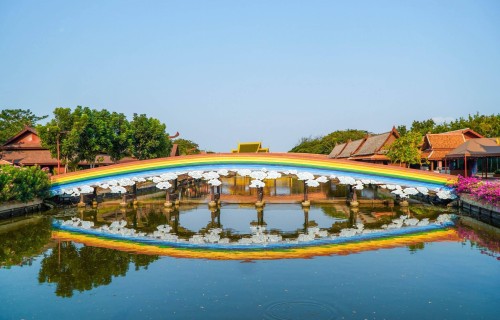 The Rainbow Bridge (111)