Prasat Sadok Kok Thom (93)
Sa Kaeo
Prasat Sadok Kok Thom. Situated in Ban Nong Samet. Ta Phraya District in Sa Kaeo Province is a Khmer sanctuary dathing to the 10th century A.D. The monument was built in accordance with Hinduism beliefs.

The prasat comprises three sandstone buildings surrounded by a stone gallery with a doorway. Outside are two other walls. The central pagoda, the biggest pagoda, stands on a square base. The original pagoda at Sa Kaeo can be seen only from the rectangular base up to the lintels, the tower is missing.

The doorway is cruciform in plan and can be easily entered. Near the doorway are two sandstone buildings believed to have served as scripture repositories, or libraries.

Muang boran reconstructed this sanctuary in its actual size.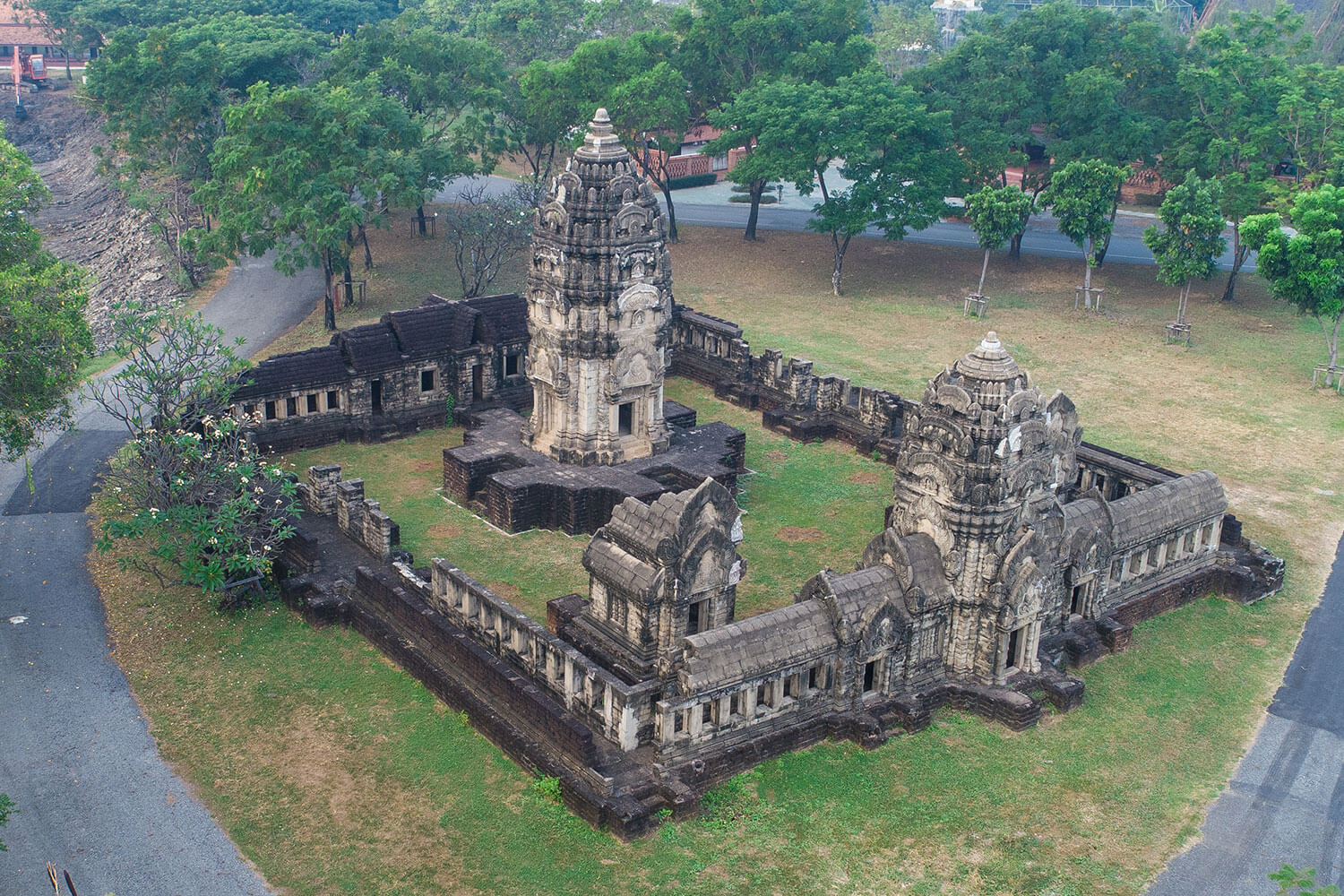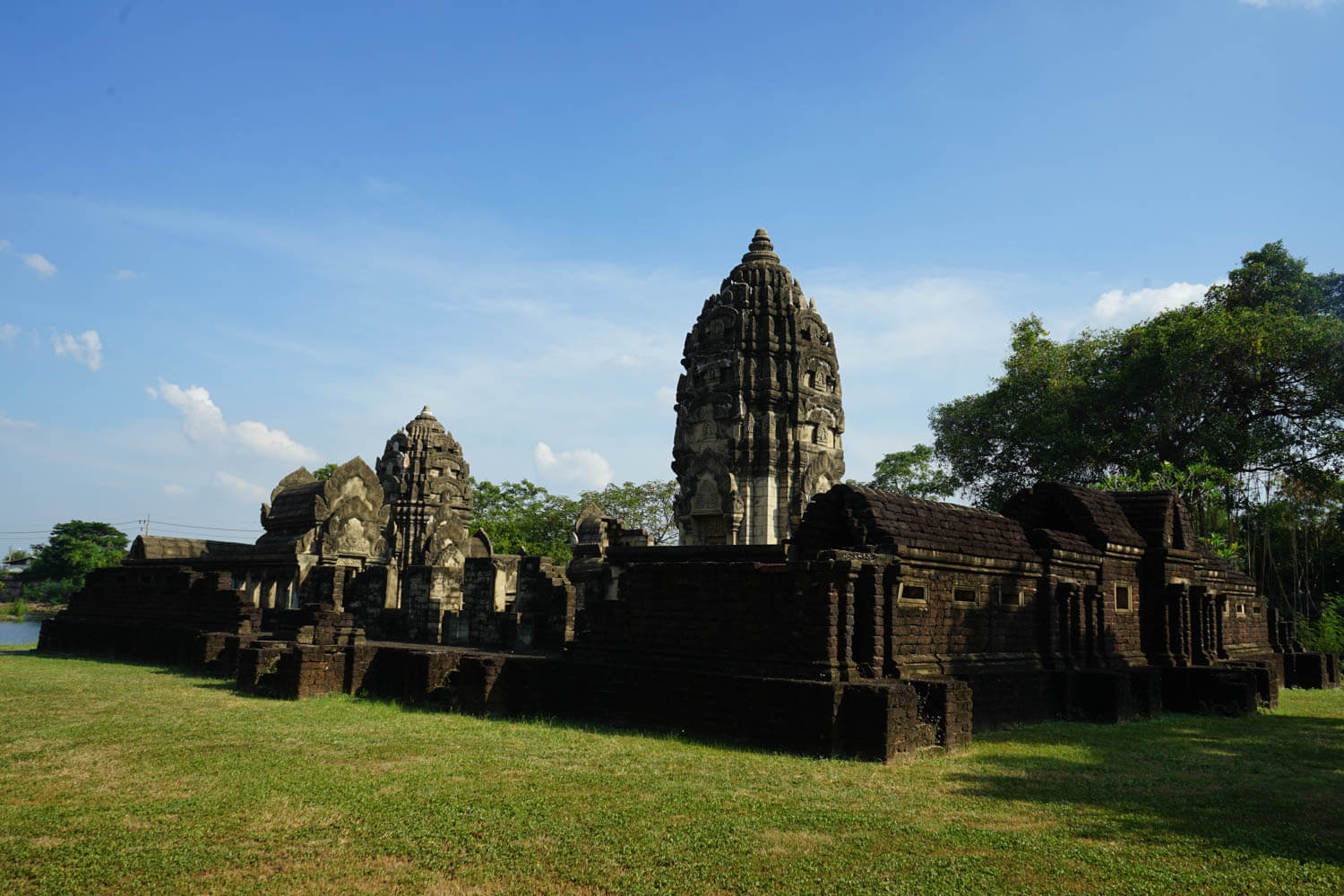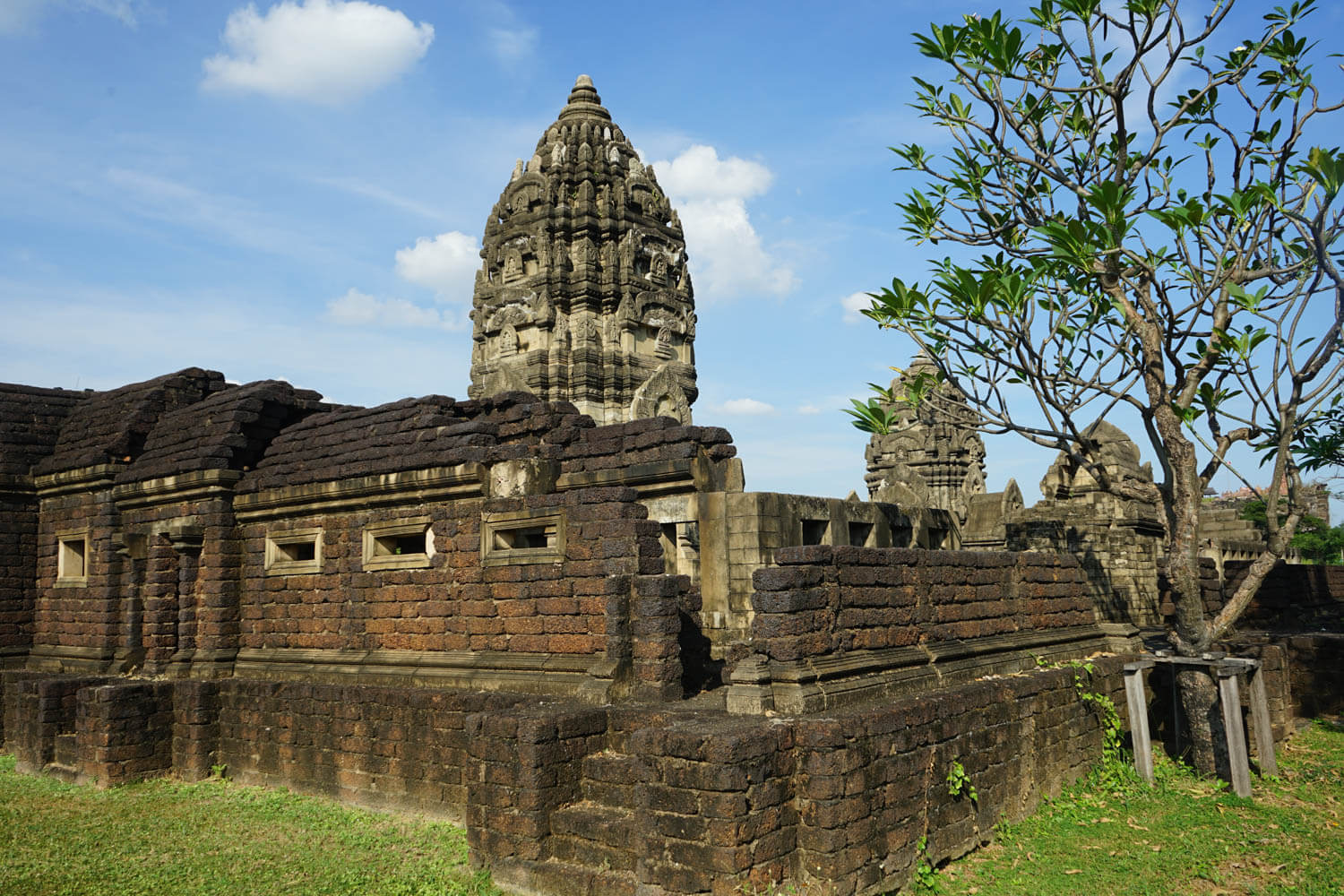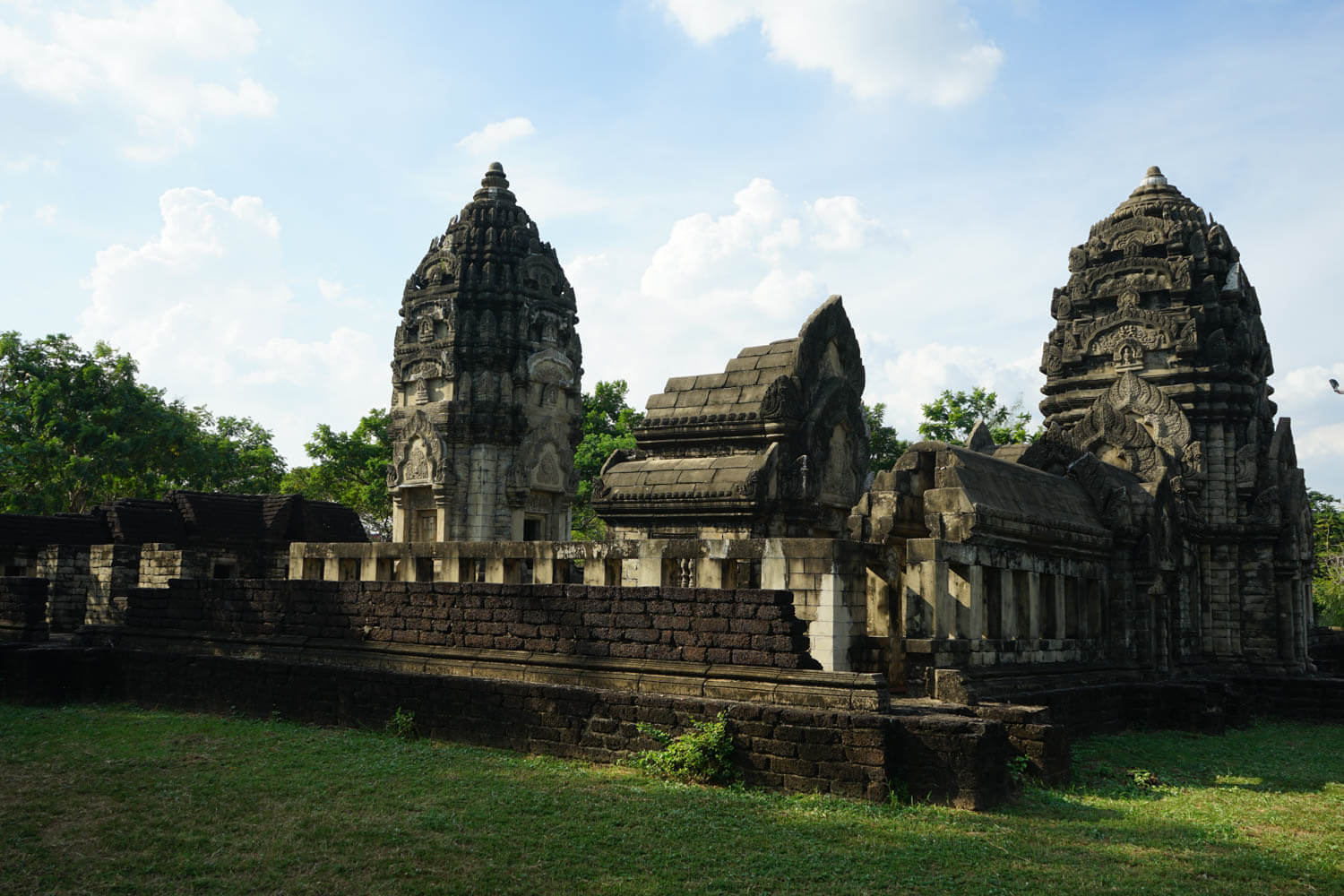 Location Prasat Sadok Kok Thom (93)
Nearby Sites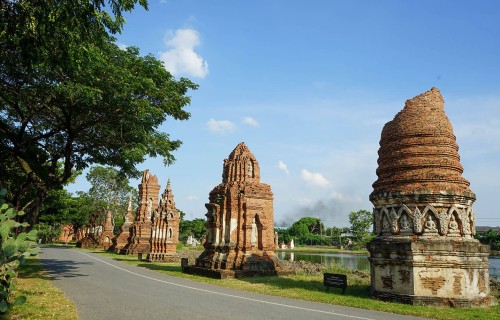 The Garden of Sacred Stupa (92)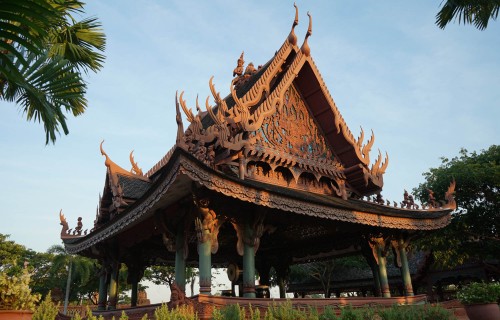 The Ancient Theatrical Pavilion (94)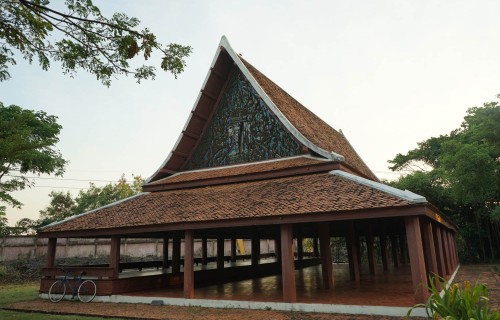 The hall of Wat Nimit (95)