Prasat phra Wihan (Preah Vihear) (72)
Si Sa Ket
Prasat phra Wihan (Preah Vihear) stands on the summit of Phra Wihan Hill, on the south face of the Phanom Dong Rak Range escarpment on the Thai-Cambodian border, Si Sa Ket Province. This stone sanctuary was built in the reign of King Suryavarman I around 1038 A.D.

As for the architectural style, beginning from the depression at the foot of the hill slope and moving up to the hill, one passes through a series of 4 groups of stone structures established at different levels. All buildings have gable roofs, not the spired pyramid roofs of palace structures. It would be more correct to call the ruins "monthien".

The crest of the hill is a slab of stone of projecting out over the cliff face. A short path leads down to the natural rock shelter underneath the overhanging stone. The rock shelter is called, Poei Ta Di. Preah Vihear now belongs to Kingdom of Cambodia.

In the geographical aspect,Prasat Phar Wihan stands within the Thai boundary because all small streams that come from the top of the hill run down directly into the Mun River in northeastem Thailand. Also, from the Thai border, Prasat phra Wihan is more easily accessed than from Cambodia. The local people in the Northeast normally walk up by the streams to the summit of the hill while the Cambodians have to climb up broken staircases which are too steep to climb up comfortably.

Khao Phra Wihan at Muang Boran is an artificial hill with 54 meters high, 66 meters wide and 250 meters of hill slope. 684 pillars have been used to shore up the hill, 2,400 truckloads of rockfill were used to create the lofty hill. 40 rai of land mass was dug up for topsoil to cover the hill slope. The artificial hill of Preah Vihear is about one-tenth of ist original size while the prasat is smaller than its original size by half. On the top of Khao Phra Wihan provides an excellent scenary of Muang Boran.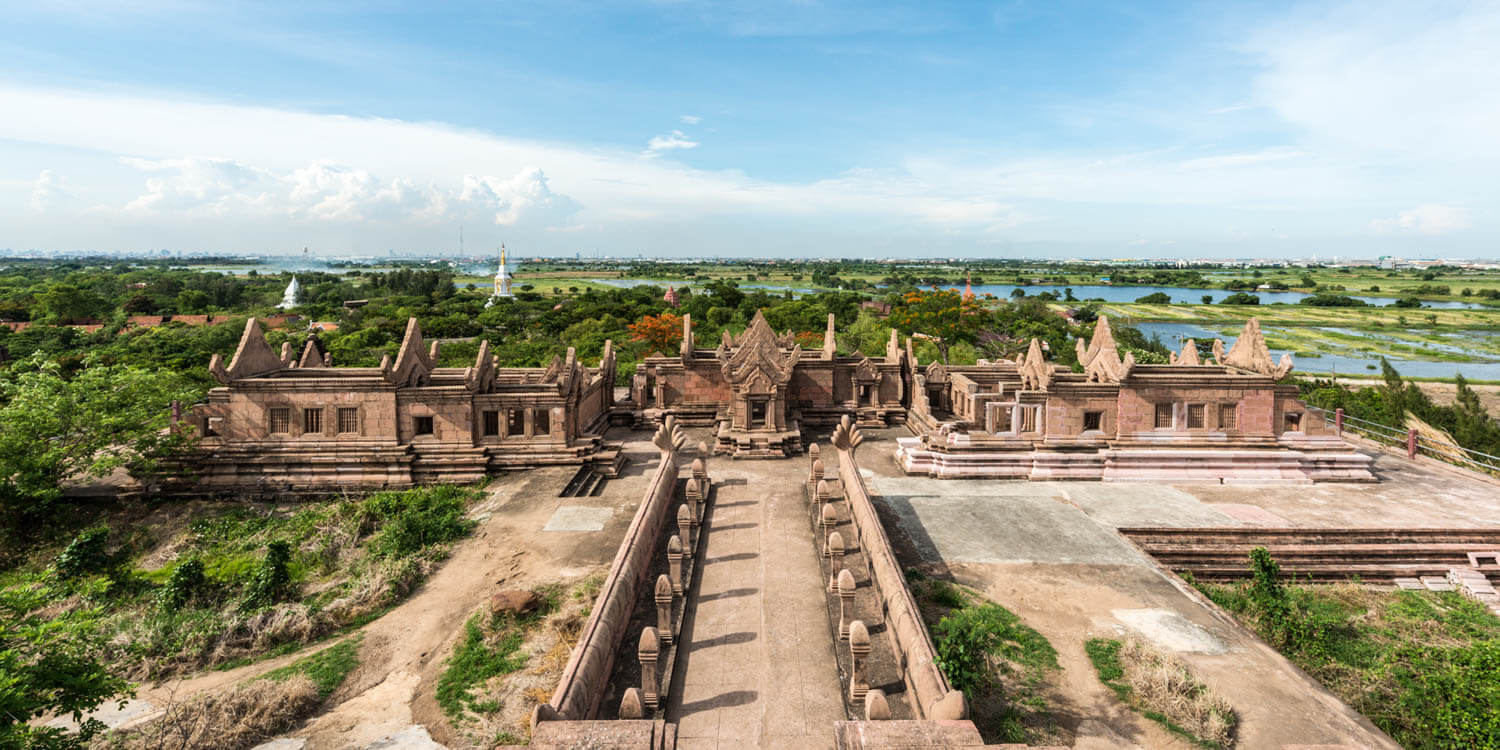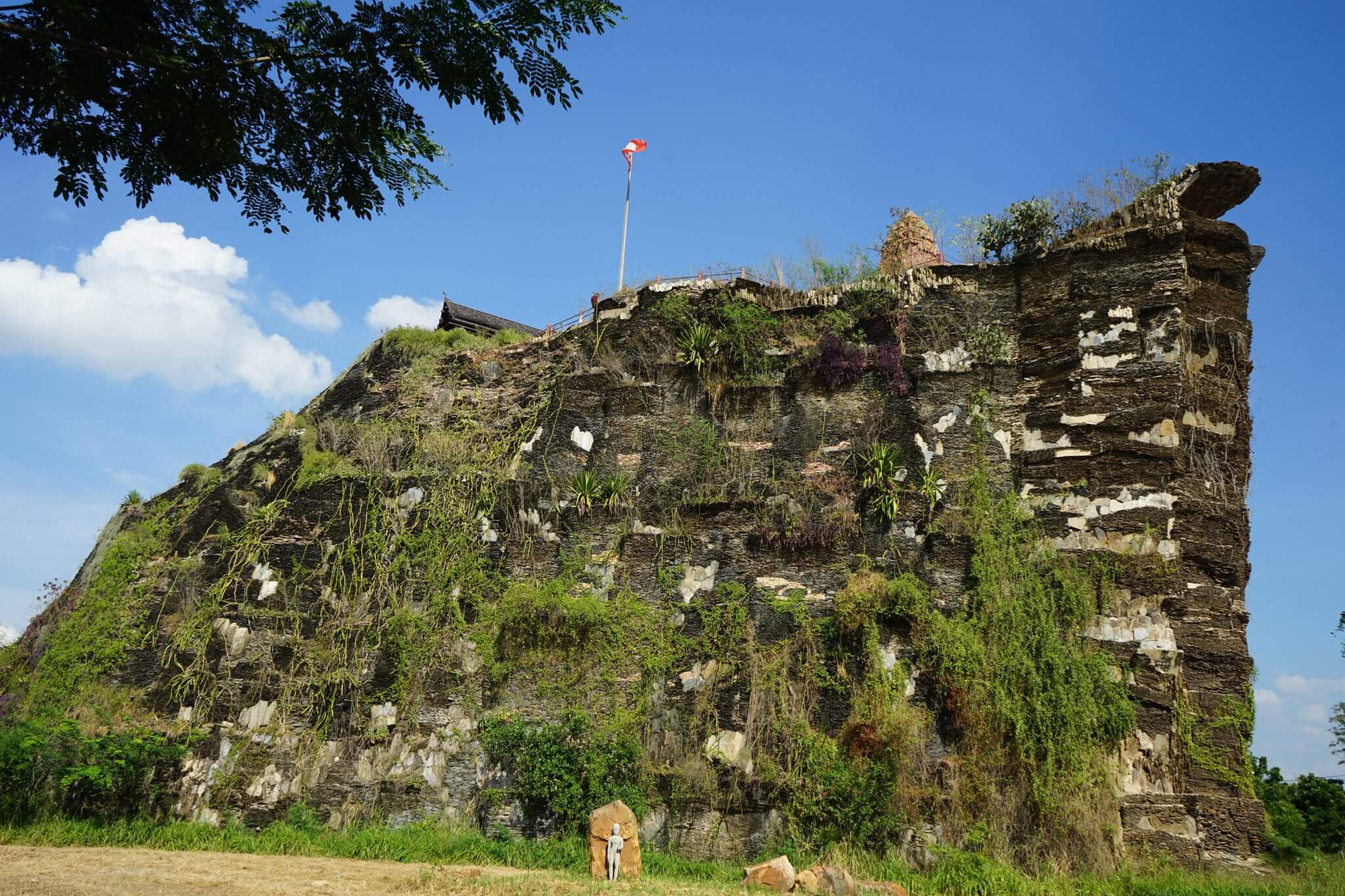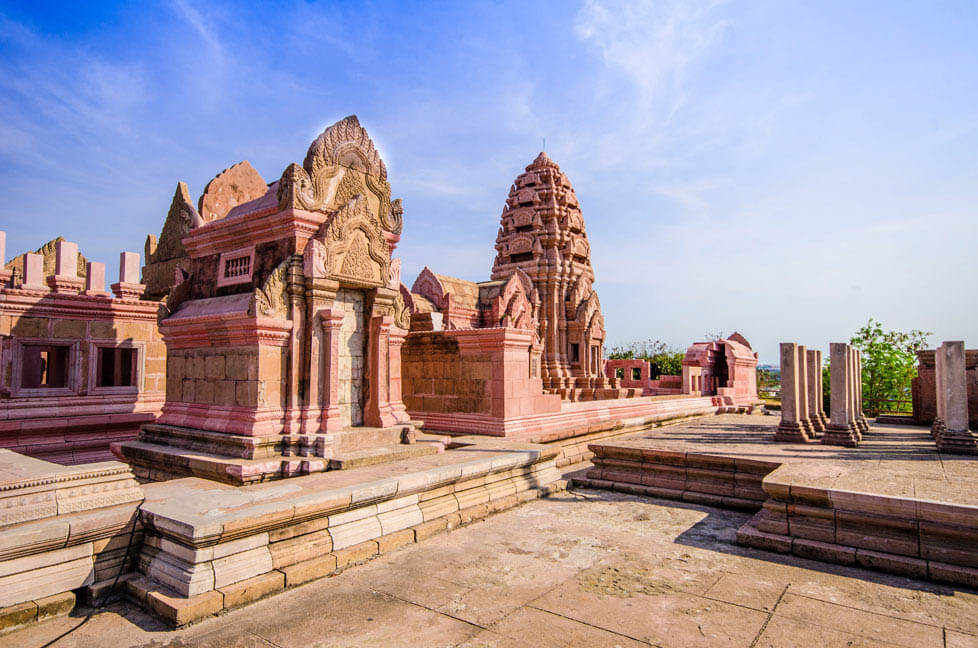 Location Prasat phra Wihan (Preah Vihear) (72)
Nearby Sites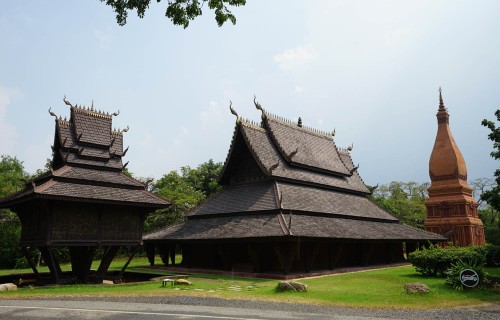 The Lan Chang Styled Scripture Repository and Wihan (70)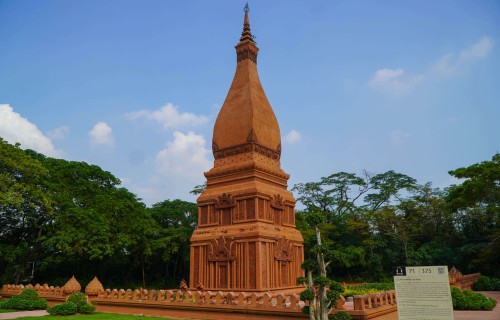 Phra That Phanom (71)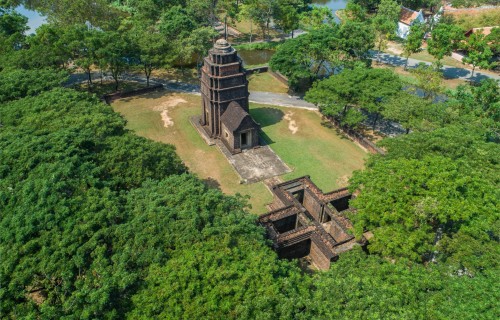 Prasat Hin Nong Ku (78)