Prang Sam Yod (35)
Lop Buri
Prang Sam Yod or the Three Spired Sanctuary, made of laterite, is located in the heart of Lop Buri Province. The architectural style, showing the influence of Khmer art, is considered the art of the Lop Buri school. The sanctuary dates back to the 13 th century A.D., when the Bayon school of Khmer was initiated and prospered in Phra Nakhon Luang (Nakhon Thom) of the Khmer Empire.

The building compound, was built in consisting of three spired structures, was built in conformity with the Mahayanna belief in the trinity, the three-fold body of the Buddha. They are Dhamakaya, the Dharma body on the threshold of Nirvana; Sambhothigakaya, tha Body of Bliss that suffers rebirth; and Nirmanakaya, the Body of Purity that has won the right to enter Niravana.

The central tower and shrine once contained an image of the Adi-Buddha, the Dhamakaya. The two side towers on the right and the left, once housed statues of Avalokitesvara and Prajaya Paramita, Mahayanist god and goddess, respectively.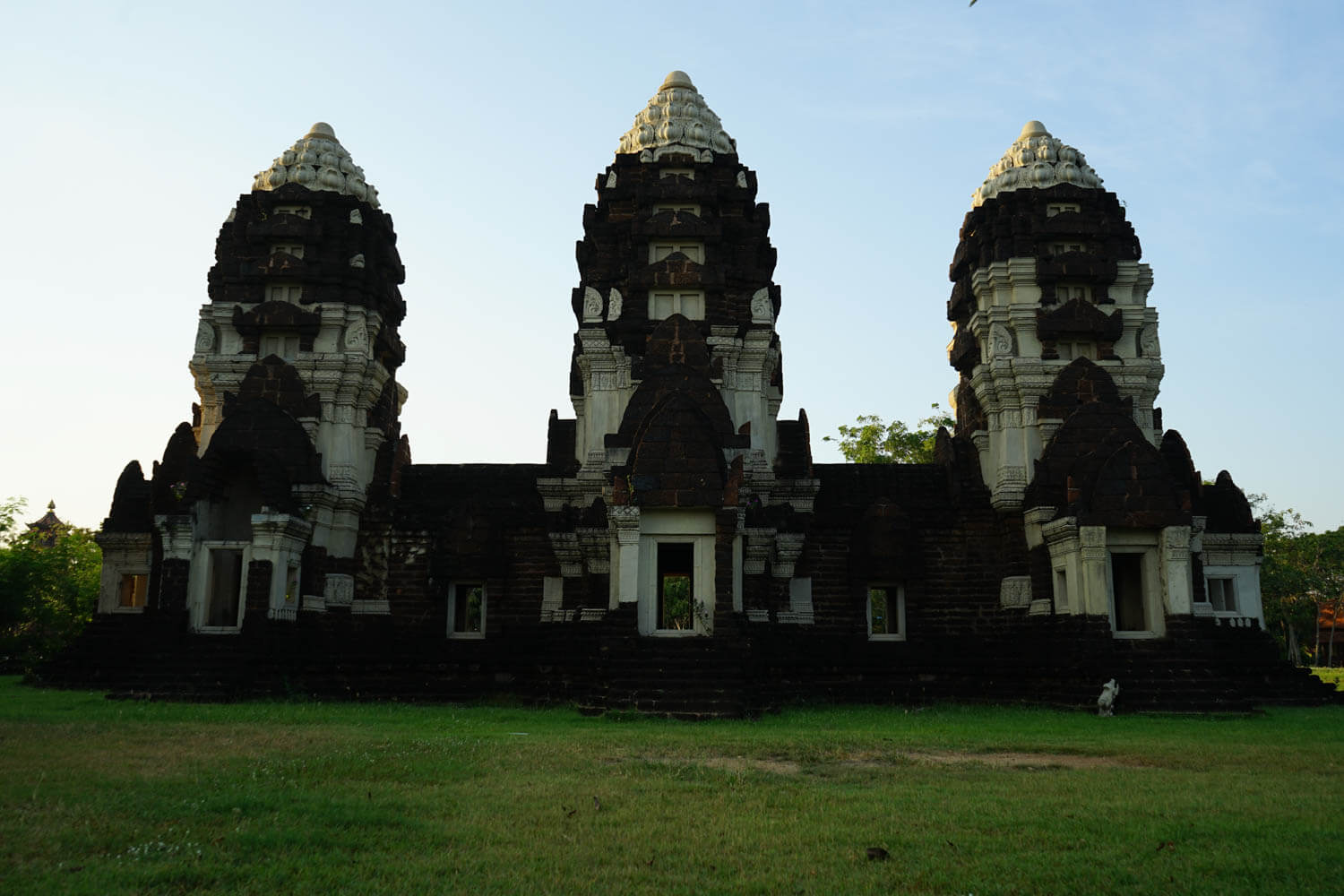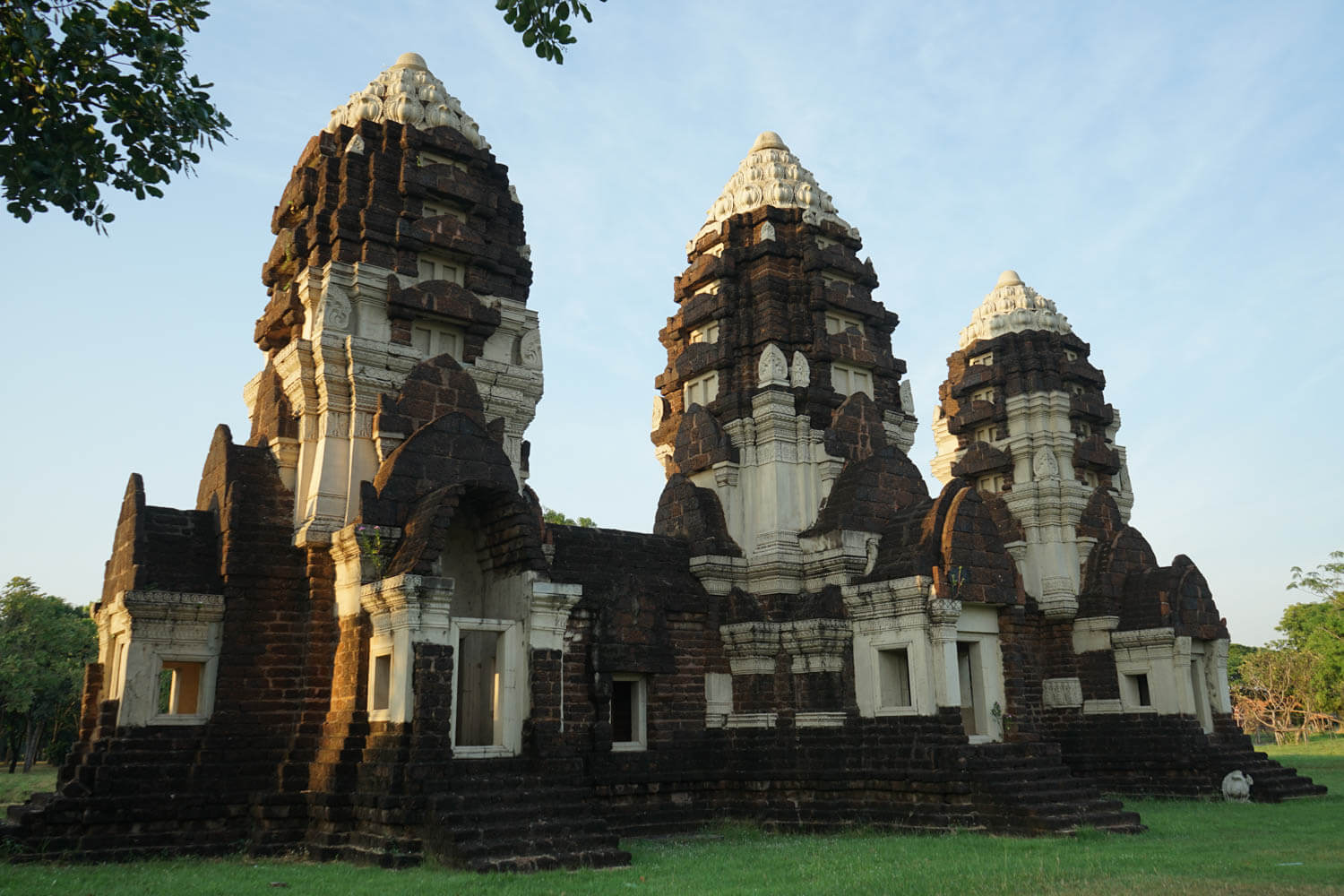 Location Prang Sam Yod (35)
Nearby Sites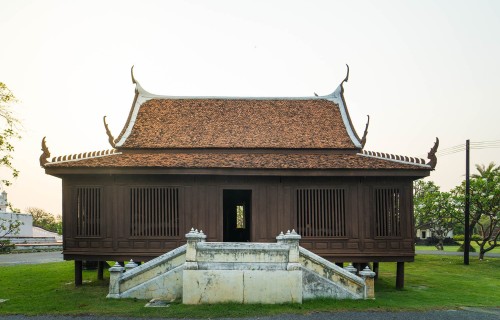 A Monk's Residence (34)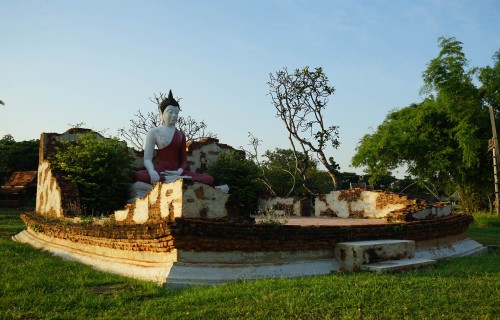 The Wihan of Wat Pho Kao Ton (36)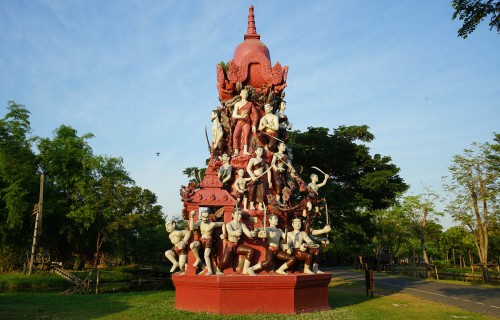 The Courage of the People of Bang Rachan (37)