Phra That Bang Phuan (66)
Nong Khai
Phra That Bang Phuan is situated at Don Mu, Bang Phuan District in Nong Khai Province. Phra That is believed to house the relics of the lord Buddha brought from India. The old traditional history known as the Tamnan Urangkha That mentions the existence of the relics So, it is presumed that the monument dates back around the 1st to the 3rd century A.D.

The brick monument stands on a four-tiered base which has - entrant angles on each corner. The relic chamber carries5 rabbets on each angle. There are 4 large niches on each side of square chedi. A kind of roof placed on the relic chamber is in the form of an inverted lotus with outspread petals. The throne seat above the roof carries a square bell element, above which are throne elements or banlang. The spire is also square but it is drawn out to a point.

The monument had leaned to one side for years and finally llapsed in 1970 A.D. An examination commissioned by the Archaeological Department has found that the square chedi with niches had been bu ilt on two other original chedi which were found inside the square monument. That is, the square structure, the present Phra That Bang Phuan, houses a chedi of hich the form is similar to that of Phra That Phanom. The nnermost chedi is a laterite stupa which is about 8 meters high.

The original form of the laterite chedi cannot yet be identified since it is covered by parts of the brick chedi that has not been totally excavated. However, the brick chedi, the one that is similar to Phra That Phanom, is believed to be constructed in the reign of King Chaiya Chettha Thirat. The construction is mentioned in the Lan Chang chronicle.

The square monument with 4 niches on each side, probably constructed by one of the kings of Vientiane, is built on the former brick chedi. The oldest laterite structure, presumably may have had a hemispherical dome of the early Buddhist stupa at Sanchi in northern India.

Muang Boran reconstructed this monument in its actual size at 18 meters wide.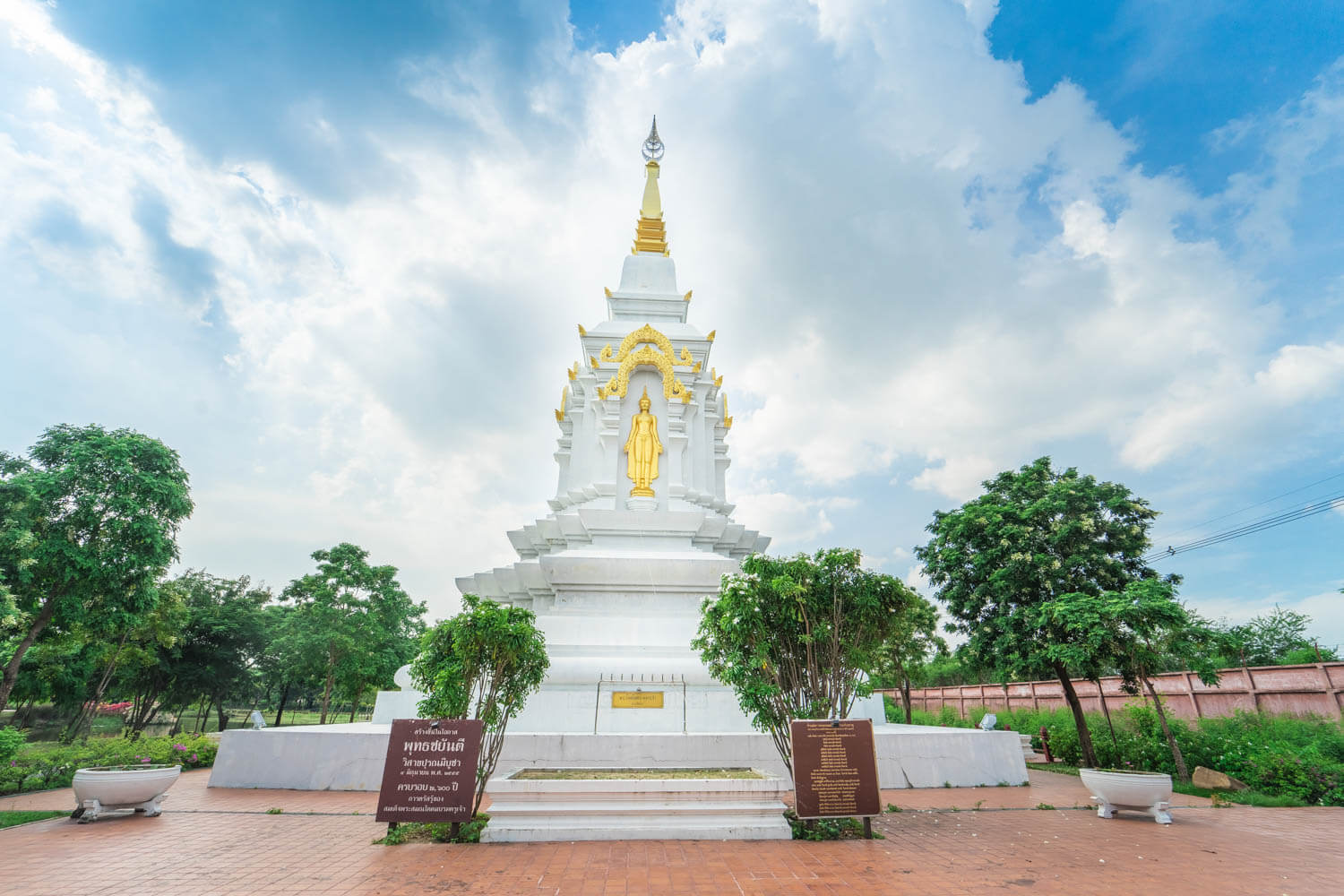 Location Phra That Bang Phuan (66)
Nearby Sites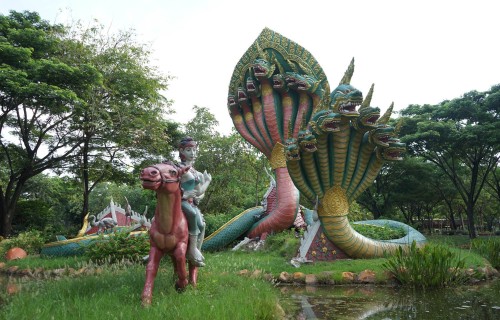 The Garden of Pha Daeng-Nang Ai (68)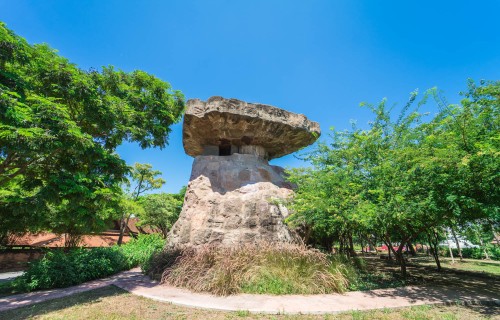 Nang Usa's Look-Out Tower (74)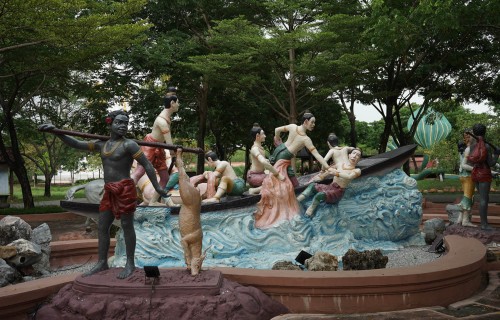 The Garden of the Prince of the Golden Conch (79)