Nang Usa's Look-Out Tower (74)
Udon Thani
The tower is not a man-made monument and presumably a prehistoric rock shelter. The original tower is at Muang Phan, Ban Phue District in Udon Thani Province. It is 3-4 kilometers west of Phra Buddha Bat Bua Bok, the site of another Buddha footprint.

A life-size seated stone Buddha image found here was carved in the typical Dvaravati-Lop Buri style which can be dated back to the 1oth or 11th century A.D. Therefore, it is believed that the rock shelter was a religious site, and earlier still, a settlement site frequented by human.

Many different rock shelters found in the vicinity were given names by the local people such as Khok Ma Barot (Barot's Horse Stable), Ho Rusi (a Hermit's Retreat), Tha Nang Sra Phom (the Maiden's Bathing Place), Wat Pho Ta (Father-in-law's Chapel), Wat Luk Khoei (Son-in-law's Chapel), Khok Chang (Elephant Stable) and a few more. The titles were named after the local folk tales told among people for generations.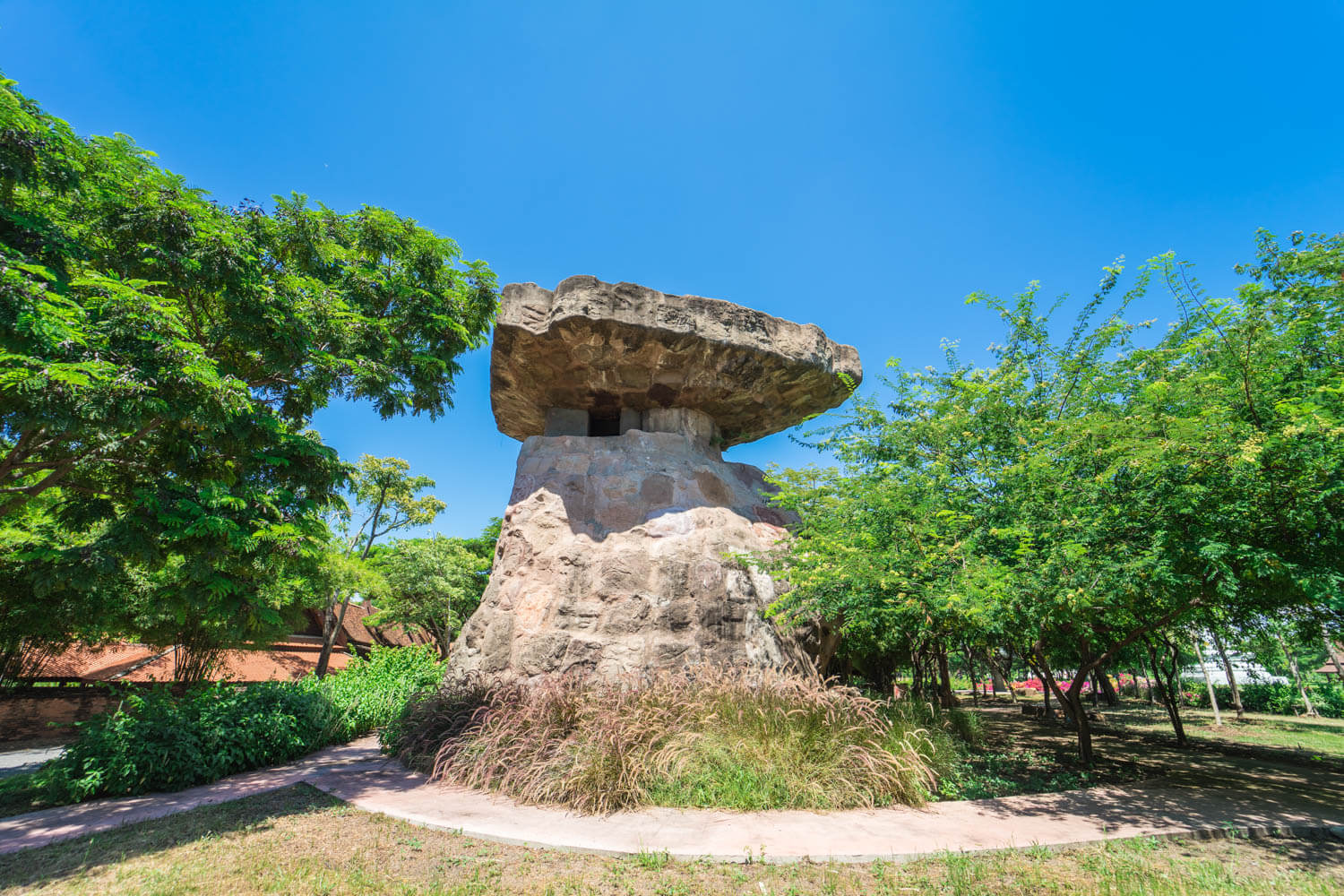 Location Nang Usa's Look-Out Tower (74)
Nearby Sites