Monument of Krom Phra Ratchawang Boworn Maha Surasinghanat (21)
It was during the late Ayutthaya period, in the Ban Phlu Luang Dynasty, that the official title of Krom Phra Ratchawang Boworn Satan Mongkon was initiated. Appointed by the King. the titleholder became the second most powerful man in the country. He lived in his own separate palace which was normally known as Wang Na. The title was held by a number of princes insuccession, up to the reign of King Rama V of the Rattanakosin era.

Another eminent figure, Krom th Ratchawang Boworn Maha Surasinghanat, was a younger brother of King RamaI. He was a distinguished warrior who helped protect the kingdom from all foreign invasions. The war of the nine cohorts (Songkmm Kao Tlmp), led by King Padung of Burma, for example, was the last and greatest warfare between Siam and Burma that ended in a decisive victory for the Thai army led by Krom Phra Ratchawang Boworn Maha Surasinghanat.

Even though the invading troops approached simultaneously from the north, the west and the south and Siam had just resurrected the kingdom, Thai commanders successfully galvanized their soldiers to fight for the independence of their homeland. Although the Burmese soldiers outnumbered their Thai defenders, they were held off and finally defeated by the Thai army.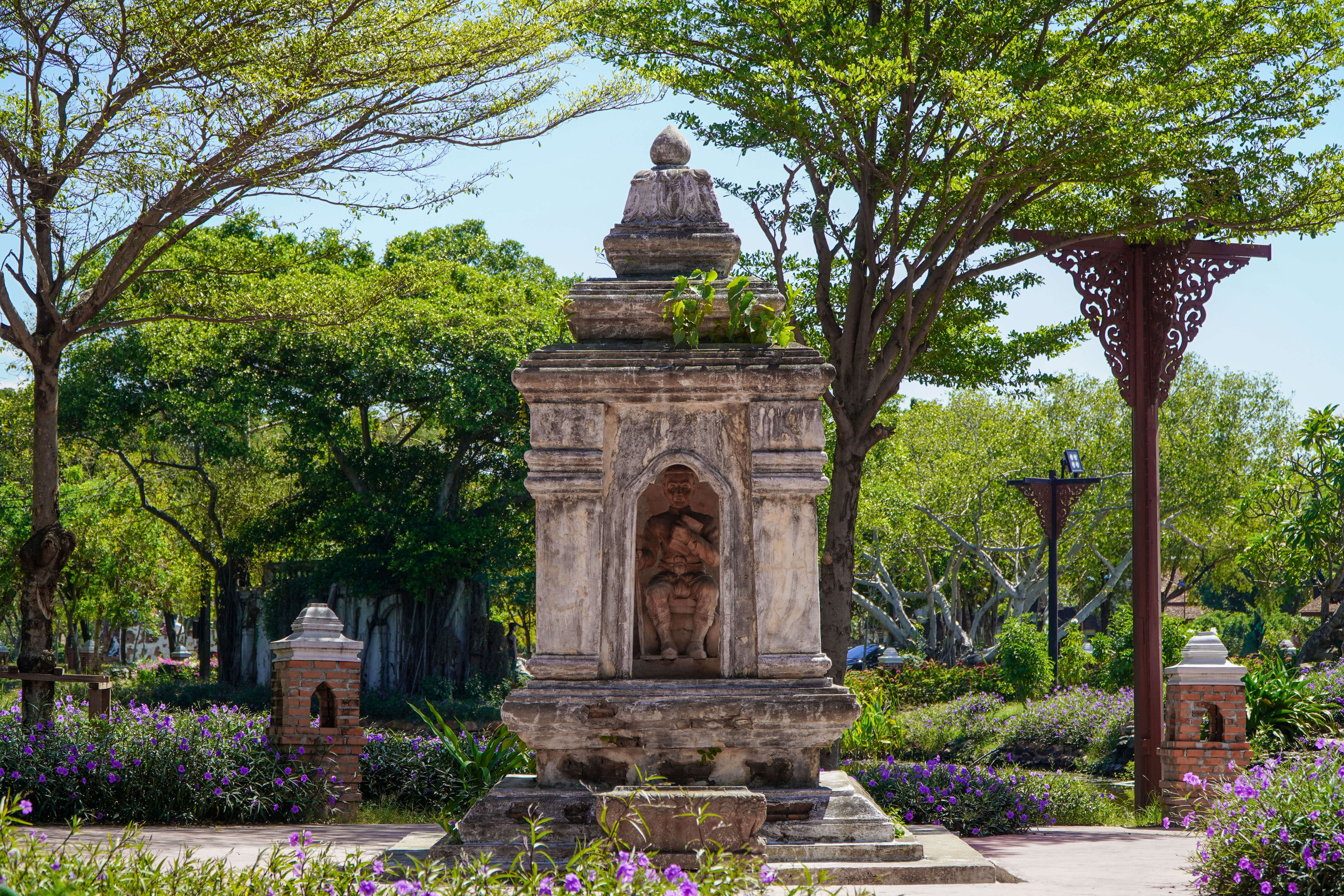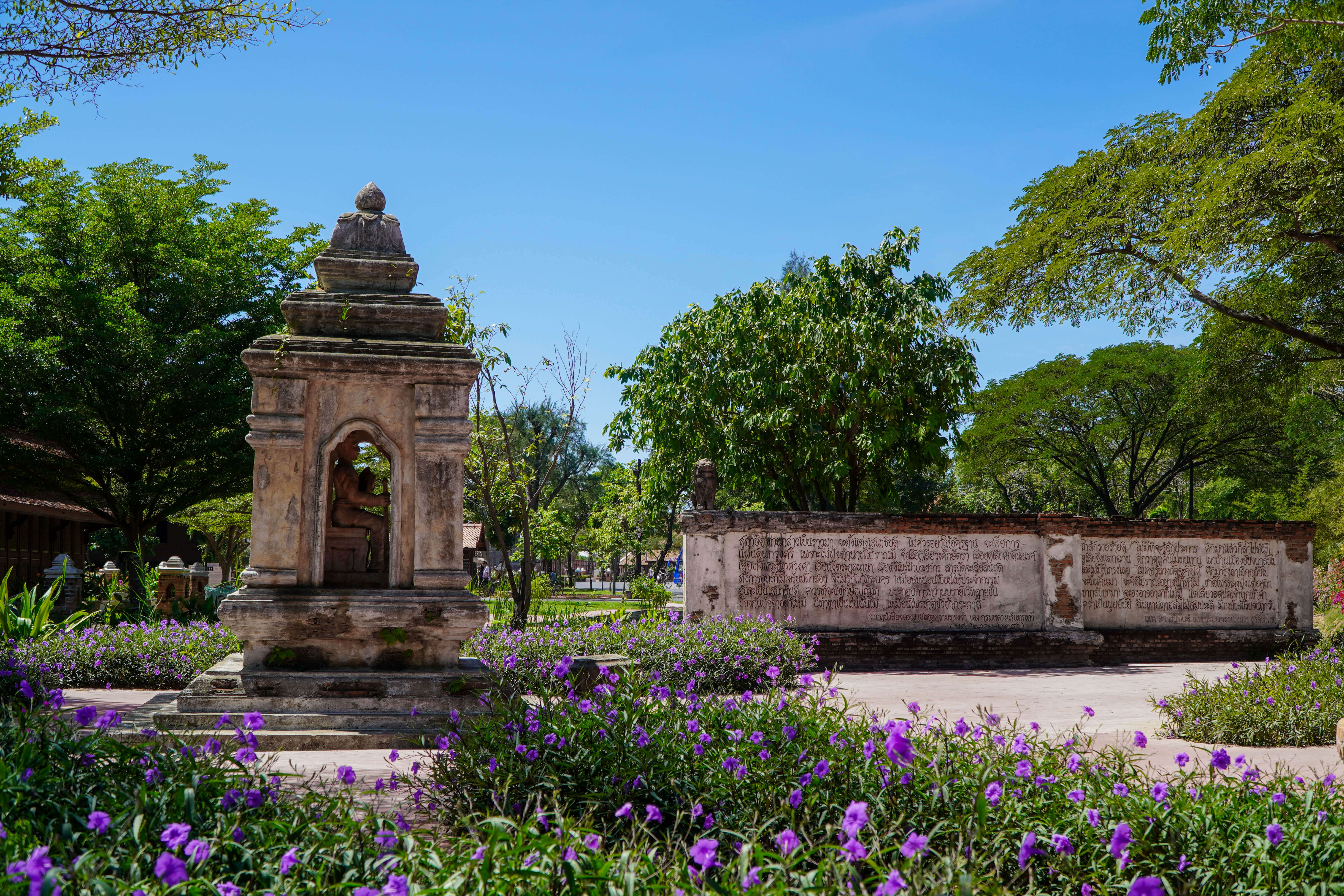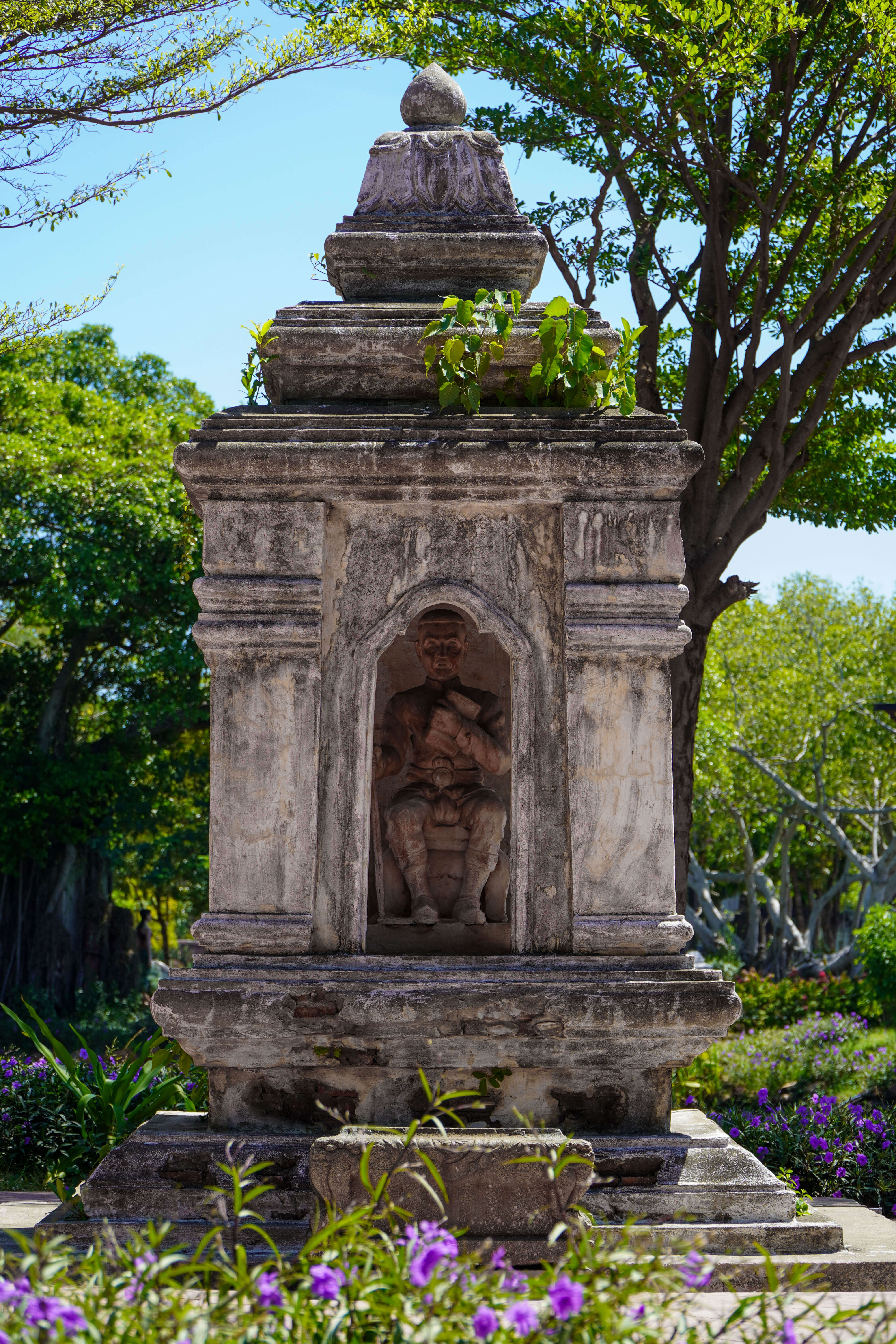 Location Monument of Krom Phra Ratchawang Boworn Maha Surasinghanat (21)
Nearby Sites